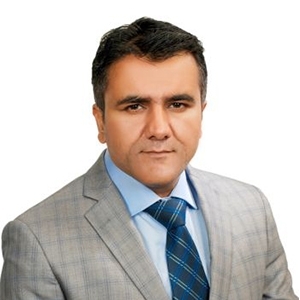 Hassan Niaz
Realtor at Lahore Real Estate
Affiliated with Universal Property Network (UPN).
Real estate consultancy is a service which involves competency and knowledge of a realtor combined with core values like transparency. The job of a realtor becomes much easier and he can serve his clientele better for good results if he is proficient and have enough market knowledge. A realtor must aware his client about all information including pros and cons in a factual way which is his main responsibility. Keeping customers' interest on top and making him feel special during dealing is a key to success.
I am been associated with real estate consultation since 2015 and now have spent considerable time in this organization as Realtor. Currently, my domain as a realtor is DHA Lahore Commercial Files of all phase along with DHA Lahore Phase 9 Prism. Moreover, for luxurious project Eighteen Islamabad, you can contact me for guidance and detailed information.
My academic qualification which is MBA Insurance and Risk Management somehow has been very beneficial for me to understand clients' reservations and concerns. If you want to know any detail about DHA Lahore investment opportunities (commercial) and other project mentioned, dial the number given here to get the free consultation. You will be served with the best of market knowledge which can lead you towards smart decision.