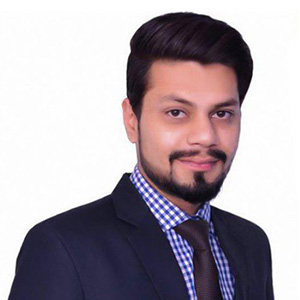 Kashif Imtiaz
Realtor at Lahore Real Estate
Affiliated with Universal Property Network (UPN).
Real estate consultancy is not merely a public dealing affair with strong convincing power. It is about guiding clients with what is right for them and winning their trust actually by dealing in the comfort zone. Apart from exhibiting work ethics of this field professionally and having thorough background information, we have to realize that every customer is different and should be communicated accordingly. However, this needs a proper homework and one should address each and every aspect or client's concerns carefully.
For me, public dealing has always been my favorite and that is why I am successfully working as real estate consultant for last four years. In these years, I have been working for different projects of DHA Lahore and currently my working domain includes DHA Prism, DHA Rahber, DHA Town Phase 9 and LDA City mainly.
As far as my academics are concerned, I am diploma holder from an American Institute in Hospitality Management. It enabled me how to deal with customers and make them feel special which is required in every sector. So all those who are interested for investment in the above mentioned projects or wants any sort information, can contact me without any hesitation to get an exclusive consultation.