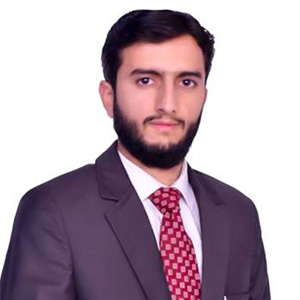 Khawaja Jawad Ahmad
Realtor at Lahore Real Estate
Affiliated with Universal Property Network (UPN).
As a real estate consultant, we should be factual, realistic and honest in our dealings to win the trust of our clients. The trust of clientele matters the most in every field and in case of real estate dealings it should be on top priority. Similarly when you are providing consultation for property buying and selling, huge responsibility lies on your shoulders to give the sincerest advice to your customer. A successful realtor is one who thinks for the larger interest of his clientele and committed to serve him the best. Thank God now we have some professional brains at the helm in this field now who upheld core values like honesty and integrity.
I joined real estate back in 2014 and since then this profession has become more like a service to me. Nothing can be more valuable than customer satisfaction especially when you provide insightful guidance and your customer gets good results in the end. At present, I am actively working in DHA Lahore Phase 9 Prism and other chapters of DHA Lahore including DHA Bahawalpur, DHA Multan and DHA Gujranwala.
My academic background as business graduate helped me a lot in this job which is directly related to public dealing. The learning process in the professional field is still continued as it keeps going on with the passage of time and nurture your abilities further. In any you have any questions for the above mentioned projects or want to invest there, you can contact me for effective consultation.