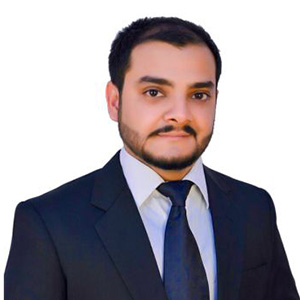 Saad Mahmood
Realtor at Lahore Real Estate
Affiliated with Universal Property Network (UPN).
Real estate consultancy should be taken up as a challenge as it demands consistency and persistence for the longer run. Every new day is a new beginning and you learn a lot of things throughout this journey and this keeps you moving and motivated for the this job. However the there are some key elements like background knowledge, honesty, transparency and personalized approach which are vital in your job as realtor.
From last 3 years, I have been associated with this field and it has been great so far being a part of this sector which has huge potential. Since 2015, I have been actively dealing in DHA Lahore Phase 6 and DHA Lahore Phase 8 particularly. By the grace of Almighty now I can say proudly that for these specific projects, I am the right person to contact with. For me, consultancy about other projects of DHA Lahore is not a difficult task as I have enough knowledge about them and developed my expertise accordingly.
Having a Bachelor's Degree in Commerce coupled up with my previous experience in a recognized marketing group did help me a lot as a real estate consultant so far. I have been managing Business Development affairs there and the efforts and learning of then paid off. So if you are looking for investments in DHA Lahore Phase 6 and Phase 8, you have come to right person. My services are available for your guidance at every next step for property investments.