Capital Smart City Launches Executive Block & Plots Shifting Details
by UPN
May 20, 2019
0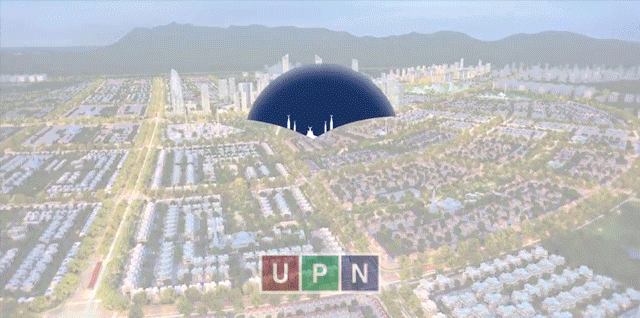 Capital Smart City came up with a surprise launch of "Executive Block" during the official launch ceremony of General Block on 2nd of May, 2019 at the project site in Mouza Chahan, Rawalpindi. The developer has described some salient features of this new block, and also announced a limited-time conversion offer for General Block files into the Executive Block.
Executive Block & Plots Conversion Facility
The booking in Executive Block will be open in a couple of weeks, and the prices of plots in this block will be 30% higher than the existing rates. On providing a special favor to the owner's files in General Block, the society has announced a limited quota in the Executive Block. Those owners who want to shift their plots to Executive Block can follow the conversion procedure within the given deadline to avail this option without any additional charges. The given deadline for the conversion is 24th of May 2019, and after this date, the society will charge 30% additional price as well as a fixed fee for such conversions. Note: Buyers with updated payments from General Block are automatically transferred to Executive Block; rest owners can transfer the plots to Executive Block after updating confirmation and one installment.
What is the Location of Executive Block?
As there is no official map of the society is launched yet, so it is literally painstaking to define or differentiate between different blocks. But some of the attractive facts that we know about Executive Block will help us understand the location and the reason why we should avail the facility of plot conversion from General Block to Executive Block.
As the location of Oversees Block is clear so we will use it to understand the location of Executive Block with it. Overseas Block lies next to Motorway M-2 and it will be accessible through the planned Motorway Interchange. The upper area to the right of Main Boulevard is the Overseas Block, and the area to the left is the General Block. The Executive block is said to be annexed to Overseas Block, with one side facing towards the River and Golf Course at the back.
 Possession Expectations & Announcements
The society is planning to handover early possession of the 50% area of the Overseas Block, i.e. by the first quarter of 2020. At the same time, possessions of 50% area of Executive Block will also be handed over to the plot holders.
It is really important to mention that here the given master plan is temporary, and it will be expanded over time. As the developers acquired more land for the project and with its addition, there will be several other blocks to be added next to the existing area in the future.
For any information about plots shifting and the latest prices, feel free to contact Universal Property Network.