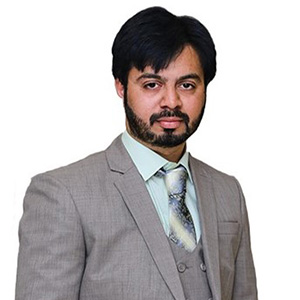 Mubeen Asghar
Realtor at Lahore Real Estate
Affiliated with Universal Property Network (UPN).
Real estate industry has a very high potential of growth in our country and we have come a long way in this field. In real estate consultation, I still feel that professionalism is lacking but that's what we have to change. Now individuals of sound educational background has taken the charge and they are striving to run it in most professional manner, the way it demands or the way it should be. Every customer should be dealt with full commitment, dedication and above all honesty and truthfulness to won his trust. I follow this approach and it brings good results for me and keep my clients at ease for what can be the biggest financial transaction of their lives.
It has been my first experience as Realtor and from last one year, it has become my passion rather than profession. Currently, I am dealing in DHA Lahore and its different chapters including DHA Phase 10, DHA Multan, DHA Bahawalpur and DHA Gujranwala. To know about files rates and for sale/purchase matters in any of the above mentioned projects, you can contact me with full confidence to get the best consultation and guidance.
Having a background of Engineering with BS (Telecom Engineering) to my credit, I have been associated with country's biggest cellular company in the past. My previous experience of public dealings provided enough support and enhanced my abilities for this particular sector by time. For any kind of support or information about DHA Lahore and its chapters of Multan, Bahawalpur and Gujranwala, just dial the number given above.