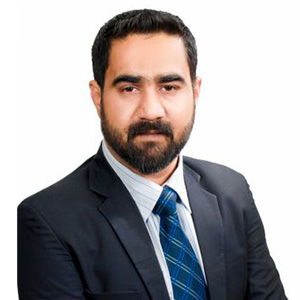 Muhammad Sarmad
Realtor at Lahore Real Estate
Affiliated with Universal Property Network (UPN).
In the past few years, some significant changes have occurred in real estate sector and still a lot of room is there for improvement. For me, trustworthiness and transparency are the keys for success not only as a real estate consultant but for this entire sector as some misconceptions are associated with it. The transparency in these affairs will ultimately make you able to win customers' trust and it serves the purpose at large for all.
I started working as a realtor in this organization in 2016 and since then I have tried to exhibit my professional duties by upholding core work ethics elaborated above. It is high time that we should make a collective effort and should think out of the box by abolishing conventional practices in this field. Now people have been served well by professionally trained realtors as educated individuals has taken the reigns. In future, we can expect more people of this caliber to come forward to introduce new approach towards this sector.
In academics, I am a graduate from one of the prestigious institutions of Punjab. As a real estate consultant, I am currently dealing in DHA Rahbar and LDA City Lahore files mainly. My services of free consultation and guidance about the mentioned projects are available and just a call away. Feel free to ask any questions about these projects and your queries will be answered well with few tips and advices.