Apartments on Installments/Lump Sum Payment in Bahria Town Lahore 
by UPN
March 15, 2021
0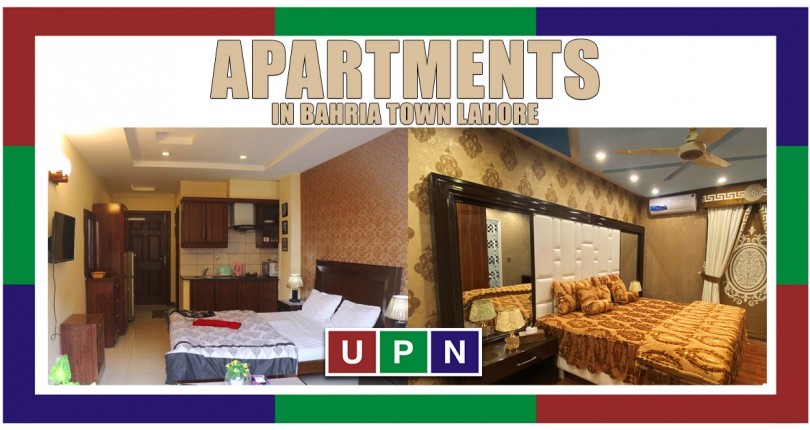 Bahria Town Lahore is one of the top housing societies offering comfortable and luxurious living facilities. It's a society with countless attractions and numerous investment opportunities. You can buy plots, villas, and shops in it. However, in the last few years, apartments' demand is suddenly increased in Bahria Town Lahore. People are showing more interest in the apartments for sale to reside and meet their investment needs.
Bahria Town Lahore has the best opportunities, indeed when it comes to investing in residential apartments. Here you will find studio apartments, 1-bed apartments, and 2-bedroom apartments at the best prices.
These residential apartments in Bahria Town Lahore are available with two different payment options, i.e., Lump sum payment and Installment option.
So, if you are also looking to buy an apartment in Bahria Town Lahore, please check the details below:
Apartments on Lump Sum Payment
The beautifully designed and well-constructed 1 bed and 2 beds apartments are available for sale in Bahria Town Lahore.
The prices for the 1-bed studio and 1-bed apartments range between 28 lacs to 65 lacs. 2-bed apartments are available in the price range of 35 lacs to 85 lacs. There is a huge difference in the prices of apartments because of location. Moreover, if the apartment is furnished, it will cost you more than the non-furnished apartment.
The apartments prices are high in the areas where the demand is high, i.e., in Sector D and the Eiffel Tower's proximity.
A non-furnished apartment in Bahria Town Lahore will cost you between 40 lacs to 50 lacs. On the other hand, a furnished apartment is available in the price bracket of 57 lacs to 62 lacs.
Apartments on Rent
A large number of people, especially job holders and students, always prefer buying apartments for rent. The demand for apartments on rent is also very high in Bahria Town Lahore. A non-furnished apartment on rent will cost you around 15 thousand to 20 thousand. The same size of furnished apartments is available on the monthly rent of 25 thousand to 40 thousand.
Apartments on Installments
If you are looking to buy an apartment for investment and generate handsome rental incomes, you can go with the installment option. There are numbers of projects offering apartments on installments in Bahria Town Lahore. One top among all is D-Heights. It's a high-rise building project with 1 bed and 2-bedroom apartments for sale.
All these apartments are available on the easy installment plan of 2.5 years. Booking starts with the minimum down payment.
So, which of all these options you want to go with? No matter on lump sum or installments, all the apartments are good to invest in Bahria Town Lahore. You can buy them to reside, to invest as well to generate monthly rental income.
Contact  Universal Property Network  For More Information click here or visit our youtube channel further assistance