Bahria Compensates Ring Road Affectees with Bahria Town Karachi
by UPN
April 6, 2017
0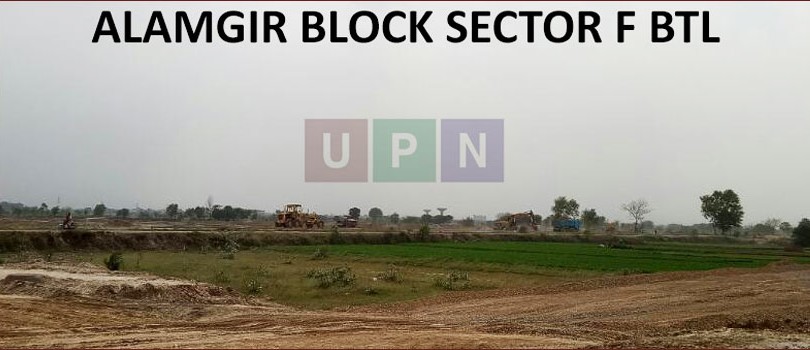 Bahria Town Lahore has been in news for long because of promised plots not delivered in some of its areas such as GVR and Sector-F. The Lahore Ring Road (LRR) cut through being a major reason for Bahria Town Lahore hindering successful allotment of plots in some blocks of Bahria Town Lahore, Sector-F. Despite many commitment not fulfilled by Bahria Town Lahore, the concerns of file holder resulted in protests at social media as well as in Bahria Town, Lahore Offices. Regardless of the fact that Bahria Town is high attractive opportunity for investors, case of plots in Bahria Town Sector F is becoming a challenge for Bahria Town Pvt. Ltd.
Bahria town Sector F News, not only put Bahria Town Pvt. Ltd at stake of losing genuine buyers, it has also influenced the repute of Bahria Town Lahore for future projects. The challenging situation has invoked management concerns and therefore, Bahria Town Pvt. Ltd has announced to compensate the affectees.
Bahria Town has always maintained its repute by offering exquisite community life with modern life style and high-tech infrastructure that makes it central housing scheme, Bahria Town Lahore News was becoming a bottleneck to its success. Although, Bahria Town tried its best to resolve the issue through adjusting some of affectees to Talha Block Plots and Shershah Block Plots, however, the short-term compensation of Sector F Affectees did not earned a satisfactory result, as the heat was not cooling down.

Due to increasing pressure, in 2016, Bahria Town Lahore Sector-F scheme (Lahore) finally reached to the solution by offering a shift to Bahria Town Karachi (BTK). Bahria Town plans to compensate Sector-F affectees with best possible offers. The plan of Bahria Town compensates Sector F affectees seems profitable as well. Sector F Victims were concerned about non-growing property rates in Sector F, however, in the new proposed compensation plan, the company has announced to shift the Bahria Town Lahore, Sector-F victim files to On-ground plots in Bahria Town, Karachi (BTK). For example, the off-ground files in Bahria Town Lahore, Sector-F, sold at 45-50 lakh per 10 Marla can shift to on-ground plots in Bahria Town Karachi getting 10 Marla plot of 65-75 lakh value.
Bahria Town Karachi Plot Rates are not only satisfactory for cooling down the heat of affectees; it ultimately seems a strategy of Bahria Town to enhance its repute. However, it depends on the investors to perceive the opportunity. Despite the fact that investment in Karachi can be profitable for many Sector F affectees, there are still affectees who are not interested in shifting to Karachi due to personal issues. Therefore, Bahria Town Lahore still shows concern for Sector F Affectees and is trying to adjust the affectees. Applications of such affectees are in process and shortly, Bahria Town Pvt. Ltd promises to adjust these affectees.
For Best Investment Options Please Always Contact: Universal Property Network (UPN)