Bahria Paradise Villas – It is the Right Time to Invest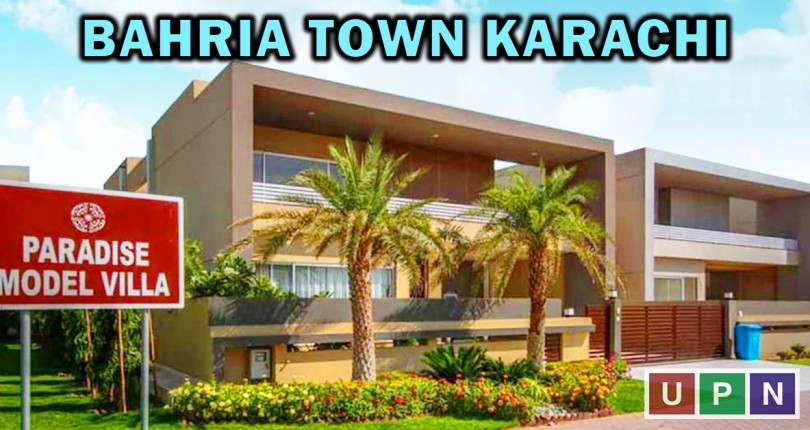 Bahria Paradise Villas is a significant project in Bahria Town Karachi, featuring 500 sq yards luxury villas. Offering 5 – bedroom accommodation, these are the luxurious villas for sale. Located ideally in Bahria Paradise Karachi, these are ready for possession. The date of possession is near and it will be available in few days. As the development work is complete and there are more buyers of these villas, their prices are increasing day by day.

This project was launched 4 years ago. In the past, after its launching, these villas were available at the price of 2.50 crores. The prices were even low than the launching prices. But after the announcement of the possession date, people are confidently investing their capitals. But still, the prices are reasonable and a huge increase in the prices is expected after possession.
So, let us discuss that why this is the right time to invest in Bahria Paradise Villas Karachi.
Current Prices of Bahria Paradise Villas
Previously, only eight to ten months ago, these villas were available in the bracket of 2.85 crores to 3 crores. Even, the prices of villas only 2 -3 months ago was around 3.15 crores. But now the prices are not the same. The prices increase after the possession date.
The possession of these villas will be In Sha Allah available in the mid of June 2021. All the finishing work is complete. The current prices of Bahria Paradise Villas are around 3.50 crores to 3.80 crores. However, still, these are the best villas available at the best prices. These prices will increase soon.
Prices in the Near Future and Right Time Investment
In the last 2 – 3 months, the prices of Bahria Paradise Villas increase to 30 million. But once the possession available, these prices will go high up to 4.50 crores. So, if anyone will invest today, he can earn 4 to 5 million only in a couple of months. Undoubtedly, this is the right time to invest in Bahria Paradise Villas.
Buying in Paradise Villas is equally good for buyers looking for spacious villas to live in Bahria Town Karachi. These villas come with 5 – bedrooms accommodation, which is very useful for large families. All the top-class facilities are available in proximity. Moreover, the high-standard living environment of Bahria Town Karachi, makes them perfect to live.
Also, these villas are perfect to buy to maximize your investment as well as rental returns.
Contact us for further assistance.
Please contact Universal Property Network  For More Information click here or visit our youtube channel further assistance