Best Block for Investment in Bahria Town Lahore
by UPN
June 1, 2021
0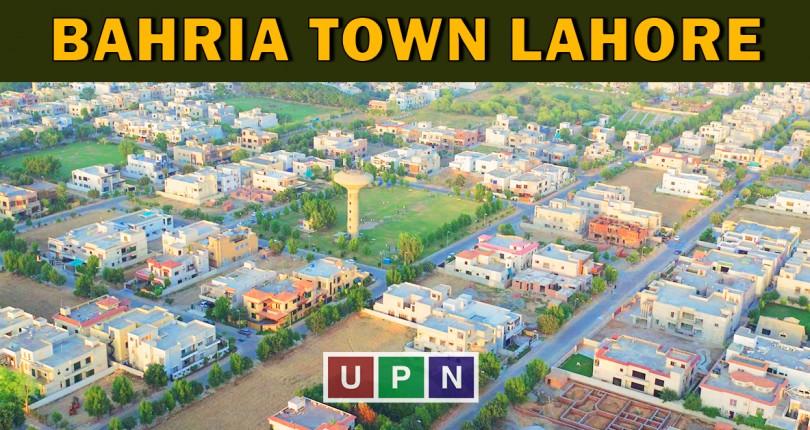 Bahria Town Lahore is a modern, secure, and well-developed gated community. Comprising a total of six sectors, it has many blocks. All of its blocks are good to buy several categories of properties. However, these days, there is one specific block of Bahria Town Lahore where investment is highly beneficial. Located in Sector F, it is the best block of Bahria Town Lahore offering an affordable 10 Marla. Plots are available at budget-friendly prices, location is an attractive and high return on investment.

Let us discuss the location, current prices, and the reasons why we suggest buying in it.
Location, Easy Access, and Facilities
These days, the best block for investment in Bahria Town Lahore is the Ghaznavi Block of Sector F. This block is located ideally on Azam Bhatti Avenue that is one of the main arteries of Bahria Town. It is also accessible from Multan Road after Ghazi Block. The location of Ghaznavi Block is prime and it has proximity to other blocks like Quaid Block, Shershah Block and Talha Block.
All the living facilities are available in Ghaznavi Block. PSO Petrol Pump and Bahria Mart are lying close. Moreover, the boy's campus of Bahria Town School is also located inside Ghaznavi Block.
Plots Cuttings and Prices
Ghaznavi Block offers the best 10 Marla plots for sale. The normal 10 Marla plots cutting in Bahria Town Lahore is 35 x 65. However, in Ghaznavi Block, the 10 Marla residential plots sizes are 35 x 70. The actual size of the plots is 10.88 Marla.
The current prices of 10 Marla plots in Ghaznavi Block are 70 lacs to 1 crore. Plots on the main boulevard will cost you more. All the plots are on-ground and available with possession.
Comparison with Sector C
The plots of 10 Marla in the different blocks of Sector C are currently available in the price bracket of 1.10 crores to 1.40 crores. The same size of plots in Sector F Ghaznavi Block will cost you less. Undoubtedly, Sector C features maximum construction and a good ratio of population. However, the speed of construction in Sector F all blocks is satisfactory. Even, there is a good number of families living in Ghaznavi Block.
Conclusion
We suggest buying in Sector F Ghaznavi Block because of:
Its ideal location and easy access
Affordable prices as well as bigger size plots
Also, all the modern-day living facilities available
Chances of capital growth are more as prices will surely increase with the increasing construction and population
All the plots are available with possession to start construction easily
So, all these features together, makes Ghaznavi Block, the best block for investment in Bahria Town Lahore.
Contact us for further assistance.
Please contact Universal Property Network  For More Information click here or visit our youtube channel further assistance