Best Investment in Bahria Town Karachi
by UPN
August 30, 2021
0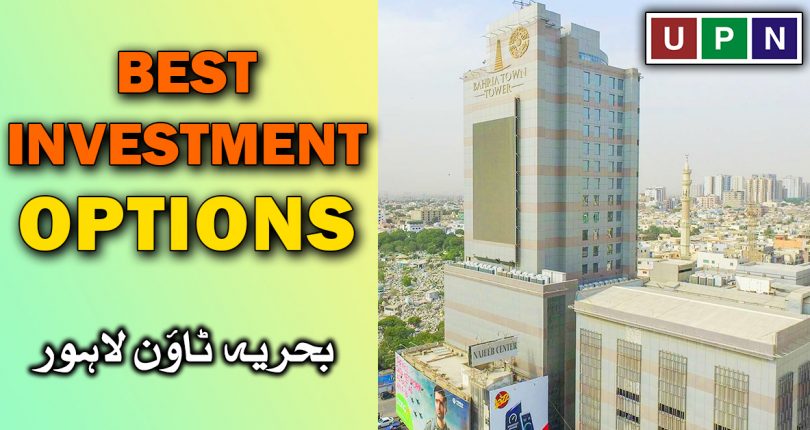 Are you looking for a property in Bahria Town Karachi? Want to buy good plots to grow your capital and make money? Searching for the top options for the best investment in Bahria Town Karachi? Then, get ready to invest confidently in the best properties we are going to suggest to you.
Residential or Commercial Plots – Best Investment in Bahria Town Karachi
If your purpose of buying is purely making money and increasing your investment, we highly recommend:
Buying in commercial plots and semi-commercial plots. Why?
Because the prices and demands of commercial plots always increase. Furthermore, there are more benefits of investment in commercials. It is the easiest way to grow your investment, generate good rent and profits through construction.
Here we suggest you make the best investment in Bahria Town Karachi in:
Ali Block Commercials
Precinct 10A Commercials
Liberty Commercials Old and New
Commercials in the Surroundings of Theme Park
Precinct 4 and Precinct 6
Commercial plots in Precinct 8
Almost all of these commercials come with the option of constructing residential + commercial projects.
Moreover, these commercials are providing the best chance to earn profits to builders and investors. One can easily buy any of these plots to construct a small to medium-sized plaza consisting of shops, offices, and apartments.
Usually, Bahria Town allows the construction of ground + 6, ground + 8, ground + 10, or ground + 12 storey construction on these commercials.
Future of Investment in Bahria Town Karachi
The future of Bahria Town Karachi is very bright. The construction resolution has begun in this mega society. A large number of people has started residing in the ready to move properties. Also, the construction of houses and villas is good. Indeed, every precinct of Old BTK has some construction or projects under development.
So, making the right time investment in the properties for sale will surely benefit you with huge profits. Bahria Town Karachi properties are full of potential. Prices are increasing from time to time. There are more buyers and investors than sellers.
The market is improving day by day. Also, a large number of private builders are launching their projects. So, it would be right to say that now no one can stop Bahria Town Karachi.
There will be a time when this society will shine like a brightening star on the landscape. It's a golden jewel where investing your money will provide you huge profits, the incomes of your dreams.
So, do make the best investment in Bahria Town Karachi are secure your future easily. Also, if you still want to invest in residential properties for investment gains, we can provide you with several best options. But, for that investment, you will need to contact us directly!
Contact us for further assistance.
Please contact Universal Property Network  For More Information click here or visit our youtube channel further assistance