Best Rental Income Opportunities in Lahore
by UPN
August 17, 2021
0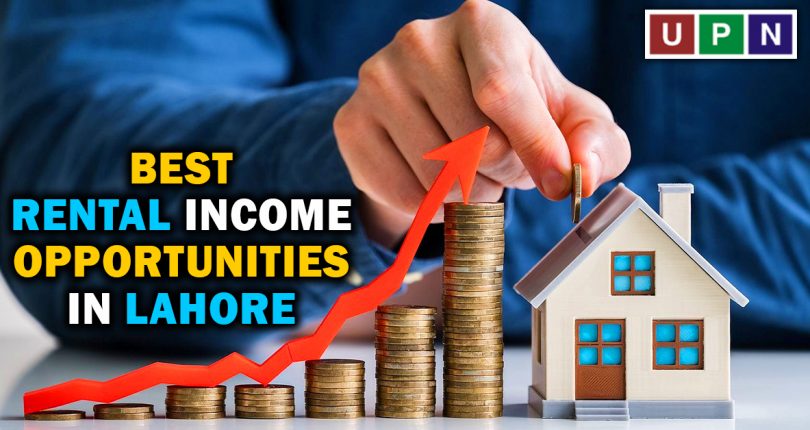 Are you looking for the best rental income opportunities in Lahore? Searching for the beneficial properties where you can confidently invest to maximize your monthly incomes? Then, UPN is here with the ideal properties for sale in Lahore that you can consider for secure, smart and profitable investments. These properties that will provide you with good rental income are shops, apartments, and houses are located in Bahria Town Lahore and Bahria Orchard Lahore. Both these are top-notch housing societies, holds significant importance in the real estate sector of Lahore.

Further details are:
Beneficial Rental Income Opportunities in Lahore (Shops)
Bahria Town Lahore offers the best shops for sale available in Jasmine Grand Mall, Tauheed Heights, and the Gold Souq. Bahria Orchard also has some good options available in Orchard Mall. Shops are available in several sizes while the prices are also different. The minimum to maximum shops prices for rental income opportunities in Lahore is 20 lacs to 3 crores.
Most of these options come with convenient payment plans. However, if you desire to earn quick rental gains, you will need to buy these shops on lump-sum payment. All these projects with shops are owned by Q – Links offering 6% guaranteed rental income until the possession handover.
Useful Rental Income Opportunities in Lahore (Apartments)
If you want to invest in apartments for rental gains, we have the best options available in Orchard Mall Lahore and Tauheed Heights. The mega-development Orchard Mall offers hotel apartments with an 8% guaranteed rental income.
On the other hand, buying in Tauheed Heights, Bahria Town Lahore is also the right investment. The location of these heights is outstanding. Moreover, the demands of apartments in that locality are also high.
Profitable Rental Income Opportunities in Lahore (Houses)
A large number of investors prefer investment in houses to meet their needs of rental gains. If you are also searching for the same, we have the best options available in Bahria Orchard Phase 1 and Phase 2. We have 5 Marla double-storey houses for you. These are Eastern Villas, Eastern Executive Villas, Overseas Villas, and Overseas Executive Villas.
All these are the beautiful 5 Marla villas you can purchase with the flexible payment plan of 3 years. Prices of these villas are ranging between 70 lacs to 90 lacs. Once the possession is handover, these villas will provide you with a minimum of 40 – 50 thousand rent per month.
So, that's all are the top rental income opportunities in Lahore, you can consider for beneficial gains. Contact us for booking and further details as we are the authorised sales partners of Q – Links Developers.
Please contact Universal Property Network  For More Information click here or visit our youtube channel further assistance