Biggest Cricket Stadium Along Ring Road Rawalpindi – Good News
by UPN
January 28, 2021
0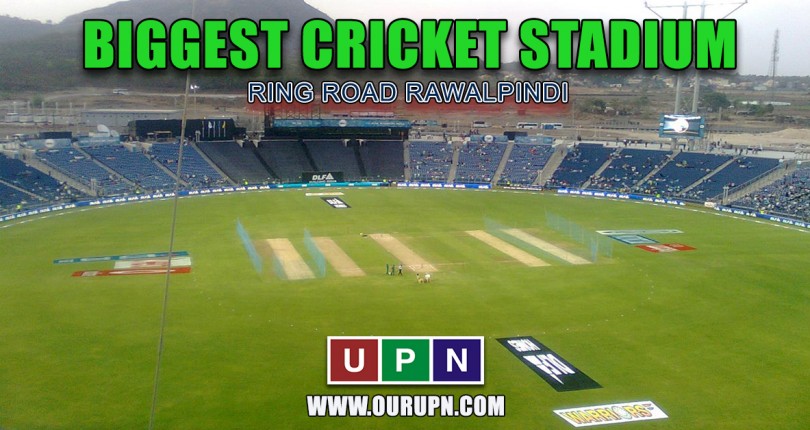 Are you a sports lover and living in the twin cities of Pakistan? Do you love cricket and want to watch international matches by sitting in a cricket stadium in Islamabad? If yes, today, UPN is sharing the excellent news that will make you excited! This exciting news is the development of the biggest cricket stadium along with Ring Road Rawalpindi. RDA has approved the plan for developing a cricket stadium that will span over 1050 acres of land.
Undoubtedly, it is another massive development in Ring Road Rawalpindi Economic Corridor project. Let's know more:
Development of Cricket Stadium Along with RRR
Rawalpindi Development Authority has recently disclosed the news for developing the biggest cricket stadium along with RRR. This stadium will be developed between Adyala Interchange and Chakri Interchange. Spanning over the land of 1050 acres, the plan for this biggest stadium is approved. RDA will provide the land to Pakistan Cricket Board. Also, the PCB will do the rest planning and construction work. However, it is said to the biggest stadium in Pakistan with 1 lac 50 thousand spectators.
RDA is currently engaged in talks with PCB for further planning and development. The construction work on this newly announced cricket stadium will begin in the 2nd quarter of 2021.
Chairman RDA, Mr. Tariq Murtaza, and General Manager of PCB, Col (R) Ashfaq, have agreed on this project's terms. The project's further developments will be discussed in the meeting planned between Chair RDA with Chairman PCB Mr. Ehsan Mani.
 Cricket Stadium Along with RRR – Features, and Attractions
This biggest cricket stadium will be full of lights. RDA has ensured the use of the latest technology in its development. Also, it's development will progress as per the latest trends to conduct matches during rains. Moreover, the development of five-star hotels in the nearby commercial areas will definitely help the guests and cricketers.
If you analyze the master plan of RRR, it clears to you that the area between Adyala Interchange and Charki Interchange is reserve for Sports Complex. It is now clearer that this area will have a cricket stadium, hockey stadium, badminton and tennis courts, and boxing ring. Overall, the area will soon become a state-of-the-art sports city run along with Ring Road Rawalpindi project.
So, what else can you dream for? It's just amazing! Let's do invest in the society located close to Adyala Interchange or Chakri Interchange to reside as well as to earn handsome returns.
Contact Universal Property Network  .For More Information click here or visit our youtube channel further assistance.