Canadian City Gwadar Plots Rates – Project Details, Location, Booking Details , Map and Plot Prices
by UPN
January 14, 2017
0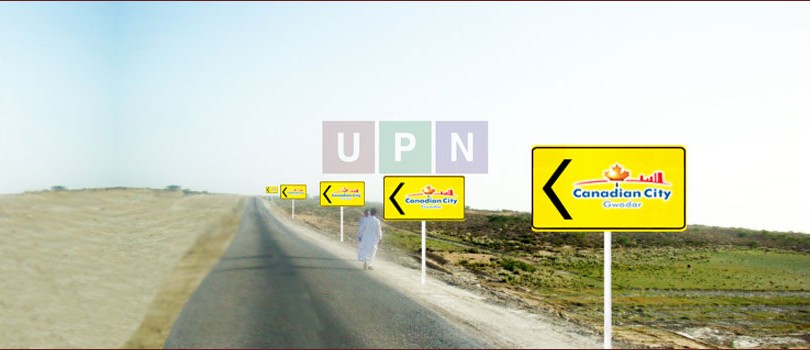 Gwadar is a district along the sea in the south of Makran, the coast of the Gwadar district is about 600 KMs long, and it is located at a distance of 675 KM from Karachi. Geographically it has a very important location on the map of the worlds, it's near to the border of Iran and on the edge of Khaleej so that it touches almost 70% of the sea traffic.
Canadian City Gwadar
Canadian City Gwadar is one of the great housing society to be found in Gwadar Master Plan. Canadian City is committed to develop this housing project according to international standards. The development of this project will be completed within the time frame provided by GDA. Our mission is to provide all the facilities of life in the Canadian City.
Canadian City Gwadar is a project of Haji Lal Buksh & Mushtaq Hussain Khokhar, the motive of Canadian City is to provide peaceful environment, pleasure and prosperity to all segments of society. Ensuring its mandatory participation in true manner and real National Construction Process.
Canadian City Gwadar Features
GDA Approved
A Category NOC
Situated within Master Plan
Senior Citizen Club
Indoor Swimming Pool For Ladies
Parks
Mosque
School
Commercial Civic Centre
Wide Roads inside the Society
Canadian City Gwadar Location
On main Makran Coastal Highway • 4 Km from zero point • 32 feet high from Sea Level • Surrounded by four 150 feet wide roads • Located On The Front Of Main Mand Avenue
After the implementation of the WTO, it is very important for the Government of Pakistan to implement this project in order to survive and to meet the challenges of the WTO. Pakistan's government has announced Gwadar as a duty-free zone. These industrial and port activities will generate extraordinary income.
Canadian City Gwadar Map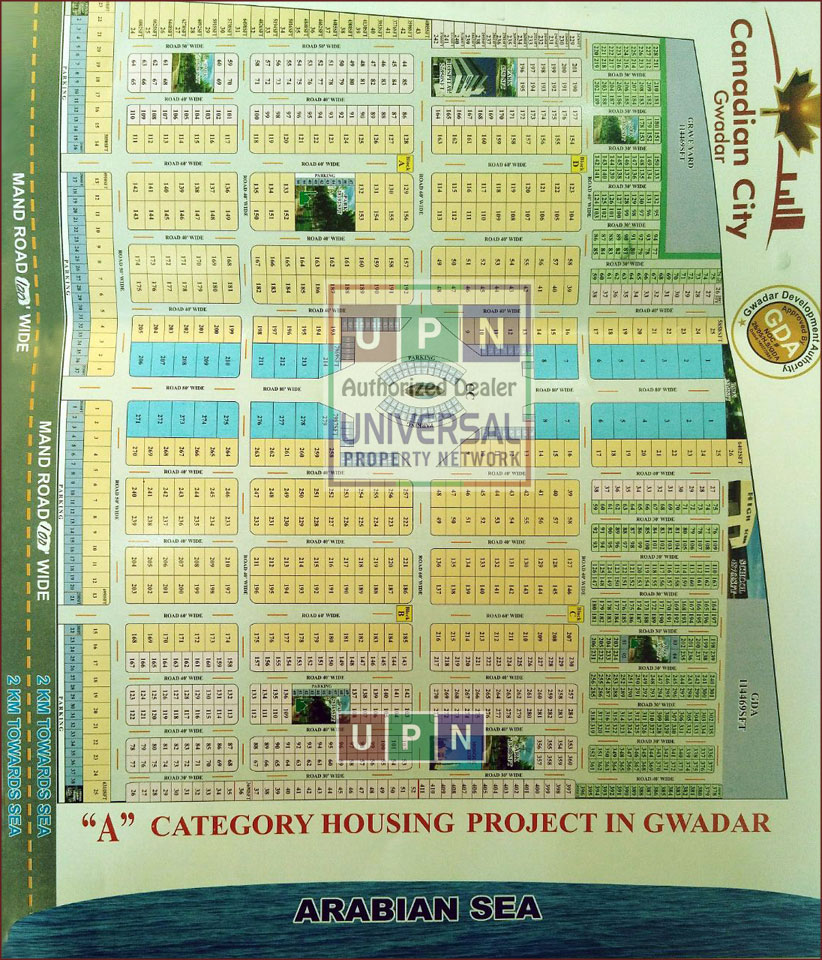 Why invest in Gwadar?
Take advantage of trade opportunities with the landlocked Central Asian States and with Afghanistan
Promote trade and transport with the Gulf States
Transshipments essentially of load in containers
Unlock the development potential of the interior
The diversion of the influx of human resources forms the country to Gwadar instead of Karachi
Social economic uprising in the province of Baluchistan
Establishment of industries related to maritime transport
Oil, refinery and petrochemical storage
Processing of Exports and Industrial Zones
Reduce congestion and dependence on the existing port complex in Karachi / PQA
Serve as an alternative port to handle Pakistan's trade in case of blocking existing ports
Axis for the main commercial and commercial activities
Canadian City Gwadar Booking Details
Canadian City Gwadar Booking Details and Easy Installment Plan of Commercial and Residential Plots is available for our dearest customers.
Commercial and residential plots in Canadian City Gwadar can be booked with 25% down payment. The balance amount can be paid in easy installments of 30 months. Please contact Universal Property Network for booking details.