Choose The Best Option of Investment Between DHA Karachi & DHA Lahore
by UPN
May 13, 2019
0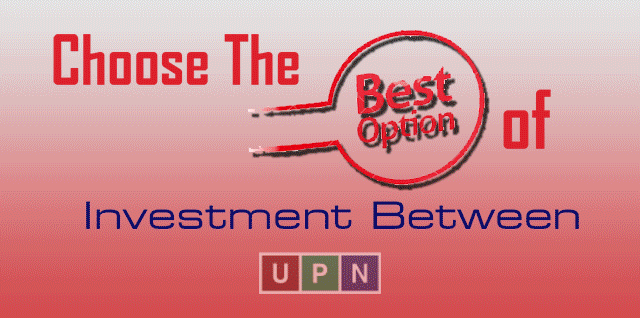 Whenever we plan to invest in the two biggest cities of Pakistan such as Lahore, and Karachi DHA appears the very first attractive option to us. But finding the best investment option between these two biggest projects of DHA (Karachi, and Lahore) is not easy for everyone.
So if you are also looking to find the best opportunity in these two largest projects of DHA, let's discuss these in details so that decision will be easy for you.  Let's begin with an overview of what the DHA communities stand for.
An Overview of the DHA Projects
DHA is one of the top real estate brands that are basically designed to meet the needs of residency of the military and their families. The project is beautifully planned in many phases.  It is comprised of smooth paved roads, best residential options, and commercial areas. The society is also established with proper rules and regulations. For the maintenance of parks, DHA also has separate workers at work. The prices of property in DHA vary as depending on the location and cities.
 DHA Lahore
DHA Lahore is the oldest residential community that is popular among families for its high – end residential area. It's not just a modern housing society but a place where a resident will enjoy all the facilities and luxuries at their doorsteps. Some of the top features are:
Two shopping centers
Well-known Restaurant
Equipped Hospital with Experienced Staff
Fitness center & Club
Parks & Kids' Play Area
DHA Lahore offers different categories of residential plots in its all phases. But if you are interested in buying a luxurious flat, there are also the best options in apartments. DHA Lahore with the passage of time, and with the increasing demand for property, has made several expansions and now it includes Phases 1 to 9.
Prices of Properties in DHA Lahore
A buyer can buy a well-designed house in DHA Lahore between the price PKR 85 lakh and PKR 22 crore. If you are interested in buying property between, the price range PKR 1 crore to PKR 3.55 crore, you can easily go with the best option of apartments.
DHA Karachi
DHA Karachi is located at the ideal location closes to Clifton Beach. The project holds a significant value among other societies for its brilliant town planning, attractive features and top-notch facilities. Some of the attractive features are:
High – End Restaurants
Best Showrooms
Brands & Designer Shops
Attractive Shopping Malls
To provide the best living facilities to its residents, the project is brilliantly planned with smooth and wide roads, and also with the best security for your families. DHA Karachi is in the south of Clifton and contains 8 phases, all well – developed. The area is all planned for the people who want to live in bungalows.
Prices of Properties in DHA Karachi
When it comes to buying a beautiful house in DHA Karachi, prices start from PKR 2.5 crore to PKR 60 crore. You can easily buy a beautiful flat for PKR 40 lakh to PKR 8 crore. If you are interested in buying the best residential plot in DHA Karachi, you will need to pay around PKR 1.60 crores to PKR 3.5 crores.
For more details and booking on any property in DHA, contact Universal Property Network