Comfortable Lifestyle in DHA Lahore – Facilities That Makes It Unique Choice
by UPN
May 27, 2019
0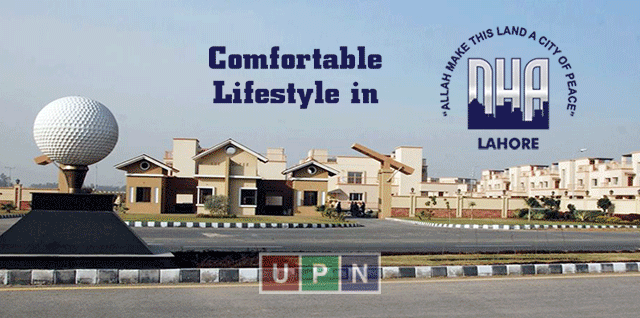 DHA is popular among the people for a comfortable lifestyle and the attractive facilities it offers to its residents.  All the residential and commercial projects of DHA are smartly designed to provide the best, modern facilities in it. DHA offers its residents immense comfort in the field of urban development and community management. It is a perfect place to live your dream life.
It is the top housing project in Lahore that offers the best facilities which are really hard to find in any other residential society. Defense Lahore's market is known for its world-famous food chains and High-end markets. Located at the ideal location and in surroundings, there is a famous Lahore Ring Road and the Allama Iqbal International Airport.
Basic Facilities in DHA Lahore
Some of the top facilities in DHA Lahore are:
Ease of travel
24/7 Security
Best Shopping Spots
Standard schools
Well- Equipped Hospitals
Outdoor activities and parks
Here have a brief look at all of these top amenities.
Best Transportation System in DHA Lahore
In the past, the residents of DHA residents use public transportation. However, they can now use cab-sharing services to travel more easily. There are many buses that connect DHA to all parts of the city.
There is a Daewoo Bus Service started in 2015 and it promotes the transport system. Daewoo has introduced a local bus service that operates in the DHA area. If someone travels from H-block to Y-block, the local Daewoo bus service is available.
DHA Coaster Shuttle service runs in this area in addition to the Daewoo Bus Service. It was launched in 2011 at Y-Block.
Security Dimensions
DHA has a foolproof and high-tech security system to curb crime. This project is completely managed by the army so it is the safest place for residency.
Markets and Shopping Centers at DHA
There are many markets and shops in DHA, all of these are popular among the residents and also in visitors from other cities. These shopping markets and the mall have everything for buyers and for the people all ages from Pakistani designers to international brands.
Among all the other markets, the markets of the H-block and Y-block are the most popular. There are some small interesting T-block markets that offer a wide variety of cafes and lounges.
Y-block is also designed with the first tattoo shop in Lahore. Many other shops such as meat shops and the vegetable markets is also a part of it.
 Best Educational Institutions
DHA is one of Lahore's top housing projects, so it provides the best education facilities to its people. There are many standard educational institutions that provide international education. The most famous schools in DHA are:
Lahore Grammar School
Roots Millennium School
Allied School
Lahore University of Management and Sciences (LUMS)
The Suleman Dawood Business School of LUMS
Top Medical Institutions
A large number of medical facilities are available in DHA. Many renowned hospitals and clinics are part of this fabulous housing project. Some of the popular among all the other medical institutions are:
The Defense Dentistry
The Diabetes Wellness Centre
National Hospital
The Pakistan Kidney and Liver Institutes
Popular Restaurants
In DHA, there are several exotic restaurants offering Chinese and Japanese cuisine. Some of Wasabi and Sumo, Yum Chinese and Thai are popular restaurants. Locals, who prefer desi food, love to enjoy their meals at Dampukht and Bundu Khan.
Some famous fast food restaurants are:
Burger King
BYOB
McDonald's
KFC
Burger Lab
Hardees
Parks, Entertainment, And Fitness Facilities
There are lush green parks, large play areas, and high-end gyms in DHA that provide local residents with a healthy lifestyle. Popular parks in DHA are:
Sheeba Park
CC Park
AA Mini Park
The most remarkable sports facilities in DHA Lahore are:
Ijaz Ahmed Cricket Academy
DHA Swimming Pool
Gym & DHA Sports Center
The Defense Public Library is one of Pakistan's most famous libraries with thousands of valuable books available in it.
There are 3 club facilities are provided in DHA to its residents. These are community halls, catering options with a sporting facility to all members.
Stay connected to Universal Property Network.