Chinese Firm to solve Gwadar's Water Shortage at Low Cost – CPEC Gwadar Update
by UPN
May 8, 2018
0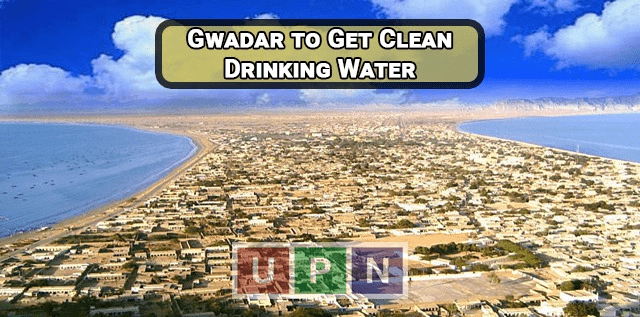 The rapidly developing Gwadar region has become focus of attention for domestic and foreign investors. China Pakistan Economic Corridor (CPEC) will not only change the fate of this port city but will prove to be a game changer for the whole country. With the passage of time, multiple projects are being introduced in different fields including real estate housing, infrastructural development and more. But water scarcity is one of bigger challenges local and foreign investors have to deal with in this area. Now, reportedly, a Chinese company has come up with the most economical solution of this problem.
Chinese Firm to Provide 300,000 Gallons of Water Daily in Gwadar
A Chinese company has agreed upon to provide clean drinking water to the people of Gwadar on daily basis at very low cost. Initially a memorandum of understanding has been signed between the firm and provincial government (Balochistan).
MoU Singed Between Chinese Firm & Govt. of Balochistan
China's Overseas Holding Company will provide 300,000 gallons of clean drinking water daily to the residents of Gwadar at the cost of just 80 paisas per gallon. Both Government of Balochistan and Overseas Holding Company have signed a MoU in this regard recently in the presence of officials from both sides. Chief Minister Balochistan Abdul Quddus Bazenjo and Chief Executive of Overseas Holding Company Zhang Baozang signed the MoU.
Impact of Provision of Clean Drinking Water in Gwadar
The clean drinking water shortage in Gwadar will end soon and this development is being welcomed by investors and concerned stake holders. Life cannot exist and survive in the absence of drinking water and it a great step towards a new era in Gwadar which is about to begin soon. It will provide a sigh of relief to all investors as survival is not possible without drinking water and lot is dependent on this facility.
For more updates and information, please keep visiting Universal Property Network (UPN).