DHA Lahore Takes up Great Initiative for Cancer Care – Latest Updates
by UPN
September 14, 2018
0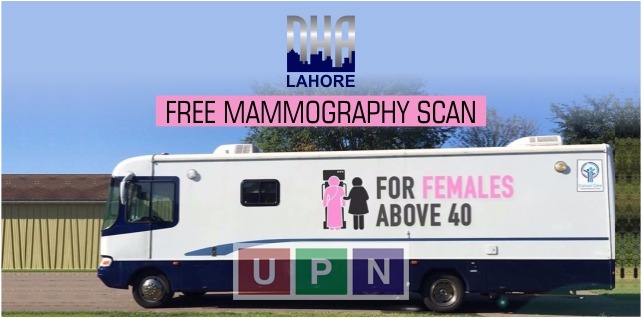 DHA Lahore is pioneer to introduce the concept of standardized housing and lifestyle living in the city. By every mean, this mega residential complex facilitates its residents and provide them a chance to adopt an exemplary lifestyle. To cater educational, recreational, healthcare and other needs of the residents, this society is well equipped with the finest amenities. The society administration always strive for offering the best services to the residents and takes different initiatives for the community. It includes cleanliness, safety, transportation and recreational events and more for the betterment of all people living inside. For health and wellbeing, DHA Lahore has taken a wonderful step.
DHA Lahore Initiative for Cancer Care (Breast Cancer)
We all are heading towards the month of October which is globally observed for creating awareness about Breast Cancer. In Pakistan, the lack of awareness and illiteracy have been top reasons for the rise of breast cancer ratio among the female population. It easy to cure a disease when it is diagnosed timely to start the treatment. However the basic problem in this particular case is neither it is a primary concern nor awareness about it is on priority. Therefore, DHA Lahore has provided facility of free scanning to make sure all avail this opportunity.
DHA Lahore Free Mammography Scan
For the first time in Pakistan, DHA Lahore is introducing the facility of Mobile Mammography totally free. Females above 40 years can have free Mammography Scan by using this service brought to you by DHA Lahore and Cancer Care Hospital and Research Center.
This service will be available till 21st September 2018 from 9:00 Am to 4:00 Pm inside DHA Lahore premises during Monday to Friday. Anyone can avail of this service, but she will have to bring her CNIC and must call on the contact number given to know about location. Please note that this facility is for females above 40 years of age only so other should not bother.
This great initiative against Breast Cancer is not limited to DHA residents only as outsiders can come to have free Mammography Scan.
For more information and updates, keep visiting Universal Property Network (UPN).