DHA Peshawar File Rates – Project Details, Map and Development Updates
by UPN
April 10, 2018
0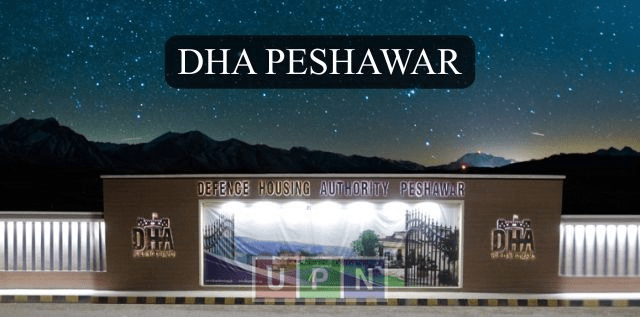 DHA Peshawar has been planned as an urban community with international standard of town planning. Not only it will provide luxury lifestyle par excellence but will also offer sustainable infrastructure. With advanced 3-tier security system, the residents will have all civic facilities here like health, education, and entertainment. It is developing as first-of-its-kind housing society in the city with quality living in a community environment. The development of DHA Peshawar is continued on the site and other proceedings are going side by side. Let's take a round of what is happening in this arena.
Visit of FWO and NLC Heads to DHA Peshawar
Last year DHA Peshawar awarded the contract for development of this project to renowned FWO and NLC. Since then they have taken the charge of bringing it into shape and steadfast to deliver as soon as possible. Recently DG Frontier Works Organization (FWO) and DG National Logistics Cell (NLC) visited the site and overviewed the ongoing development work. Both once again vowed of their commitment with the project and not to compromise on quality. Instructions were given by them to their team for speedy completion of development.
Acknowledgement of DHA Peshawar Development Charges
DHA Peshawar had first extended the deadline for submission of development charges and then offered discount on lump sum payment. By now most of the customers have submitted their development charges and the administration has dispatched acknowledgement letter to them. Besides this, acknowledgement of the 7th installment received in January 2018 has been dispatched as well.
DHA Peshawar Transfer of Plot Files Open Now
The transfer of plots is open now following the procedure mentioned on project's official website. Good news for sellers is that they won't have to pay for transfer and buyer will have to submit this amount. For further details DHA Peshawar Customer Care Office is available on site for consultation.
For more information and latest updates, please keep visiting Universal Property Network (UPN).