Dominion Grand Mall Bahria Town Karachi
by UPN
June 17, 2021
0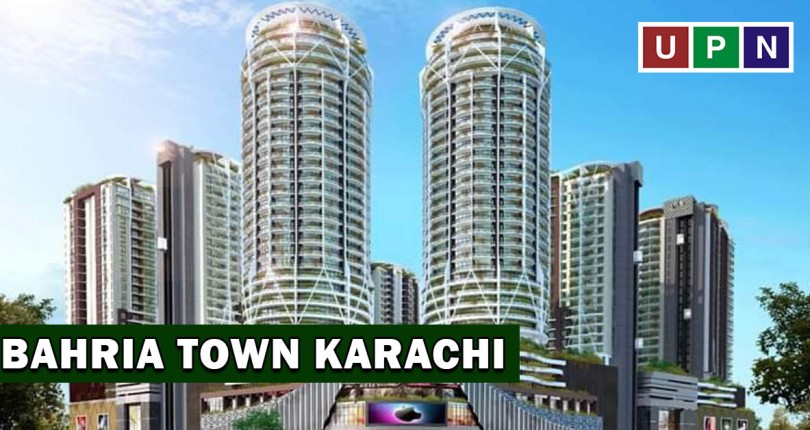 Dominion Grand Mall is the biggest mall and apartments project in Bahria Town Karachi. Covering the area of 30,000 sq ft, it's a mega-development by the well-known Iqbal Real Estate and Builders. Located ideally, Dominion Grand is the first largest mall project in the history of Bahria Town. Enjoying proximity to Imtiaz Super Store Bahria Town Karachi, this project is offering shops, offices, and residential apartments.

Thoughtful project planning to the ideal location, availability of numerous options, and properties on installments all together make this grand project, so much importance. Let's know more:
Dominion Grand Mall – Location
The location of Dominion Grand Mall is heart-winning. This project is impressively located close to Imtiaz Super Market, Precinct 19 Apartments, and AQ Bazaar. Dominion Grand is only 2 KM away from the main gate of Bahria Town Karachi. Moreover, International Theme Park, AQ Villas, and PSO Petrol Pump is located close. Furthermore, many of the other major developments lying close to Dominion Grand Karachi.
Dominion Grand Mall – Project Overview
It's a mega project spanning over 30,000 Kanal of land. Basically, it's a ground + 20 floors project. It is comprising 11 towers. The first four floors including the lower ground are design with a mega mall, featuring several sizes of shops and offices. On the other hand, all the remaining floors are offering 2 beds, 3 beds, and 4 beds residential apartments.
There are 11 towers in Dominion Grand Mall where the apartments are available as:
Tower 1, Tower 2, and Tower 3 are offering apartments in the A and A1 categories. The apartments for sale in these three towers are available with 4 bedrooms accommodation. The four-bedroom apartment sizes are 2665 sq ft and 2160 sq ft respectively.
Tower 4 is offering 3 bedrooms apartments available in the B and B1 categories. Moreover, the sizes of the apartments are 2265 sq ft and 2150 sq ft.
Tower 5, Tower 6, and Tower 7
All these towers are offering 3-bedroom apartments in the sizes of 1400 sq ft and 1485 sq ft sizes.
Tower 8 and Tower 9 are offering apartments with 2 bedrooms accommodation. The sizes of the apartments are 900 sq ft as well as 880 sq ft. Similarly, Tower 10 and Tower 11 are featuring 2 beds apartments in the sizes of 985 sq ft.
Also, the sizes of the shops in Dominion Grand Mall are different as well as the prices.
Prices in Dominion Grand Mall
The prices of properties in Dominion Grand Mall are different as per the category and sizes. Also, all the properties in Dominion Grand are available with a flexible payment plan. Moreover, its payment plan spans over 4 years. Booking starts with a 20% down payment.
Development Update
The development work of Dominion Grand will begin in September 2021. Moreover, it's a project by the well-reputed builders of Bahria Town who had already delivered their previous project on time. So, this project will be surely ready within the given time frame.
Dominion Grand Mall is sure, an attractive project with beneficial investment opportunities for buyers and investors. Do invest in this project by contacting us!
Please contact Universal Property Network  For More Information click here or visit our youtube channel further assistance