Healthcare Facilities in Bahria Town Karachi
by UPN
June 17, 2021
0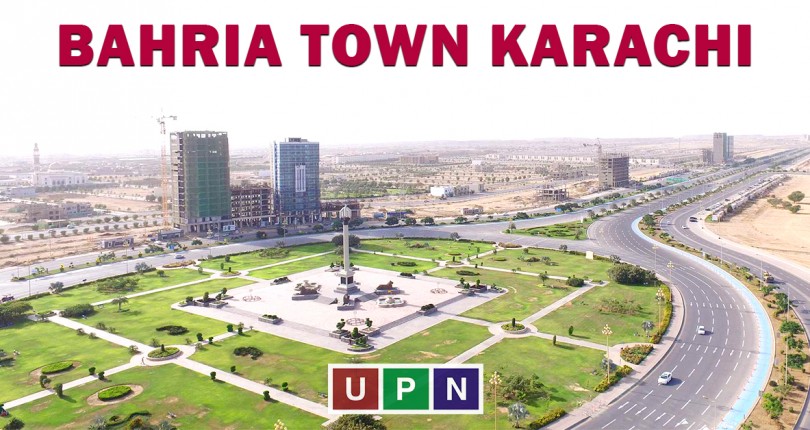 Good health is indeed the most important thing for everyone living in this world. Health is wealth, and there is no doubt in it. If we are healthy and fit, we can do our work, feel energetic, happy, and fulfill our duties. Bahria Town is undoubtedly understanding the importance of health as it is a part of our overall lifestyle. That's why Bahria Town Karachi is planned with the best medical facilities. The healthcare facilities in Bahria Town Karachi are unmatchable.
Today, in this latest blog, we will share the complete details of healthcare facilities available in Bahria Town Karachi.
Healthcare Facilities in Bahria Town Karachi
This mega housing society Bahria Town Karachi is developed with an international standard hospital known Begum Akhtar Rukhsana Hospital. It's a high-end development that perfectly meets the international standards of medical facilities for people. It is not just a hospital with a beautiful building but a complete solution to all the medical and hospital requirements.
Begum Akhtar Rukhsana Hospital Karachi features:
24/7 Emergency, CCU, OPD, and ICU
It has all the major departments such as:
Mother and Child Care Centre
24/7 Pharmacy
Breast Care Centre
General Surgery
Computerized Radiology
Nephrology and Urology
24/7 Laboratory
Dental Centre
Eye Department
ENT Department
Dialysis Centre
Dermatology and Hair Transplant Centre
Clinical as well as Interventional Neurology
X-ray and much more
Moreover, this hospital is well-equipped and has high-qualified staff, including doctors, nurses, and other paramedical staff.
Additionally, there are two blocks, I.e., Male and Female Blocks, in the hospital's proximity, providing residential facilities to the hospital's staff.
There are 24/7 laboratory facilities for the diagnosis of disease and other tests. This international standard hospital is offering 24/7 ambulance services within Bahria Town Karachi. Also, there is a medical store inside the hospital, but there are several other medical stores in all the shopping galleries of Bahria Town.
All the healthcare facilities in Bahria Town are currently enough for its residents. However, soon another big project with complete healthcare facilities will be operational. Further details are:
Doctors Plaza Bahria Town Karachi
It is the first-of-its-kind project featuring ultramodern infrastructure, featuring clinics, laboratories, and pharmacies. Doctors Plaza is a high-rise building project with basement + ground + 6 floors. Currently, this project is offering shops in installments. The completion date of this project November 2023.
Also, shops for sale in Doctors Plaza are available with 2 years easy installments plan where booking starts with a 25% down payment.
Learn More: Doctors Plaza Payment Plan Bahria Town Karachi
The location of Doctors Plaza is Liberty Commercials, plot no 212 and 213 near Malik Square. Furthermore, it's a project where you will have easy access to all the latest healthcare facilities in Bahria Town.
So, if you plan to shift to Bahria Town Karachi, confidently buy your desire property without thinking about anything else. On the other hand, if you are an investor and want to open your clinic, pharmacy, laboratory, or other diagnostic centers in Bahria Town Karachi, invest in Doctors Plaza.
Contact us for further assistance.
Please contact Universal Property Network  For More Information click here or visit our youtube channel further assistance