Why Should You Invest in Precinct 15A and 15B Bahria Town Karachi?
by UPN
May 23, 2021
0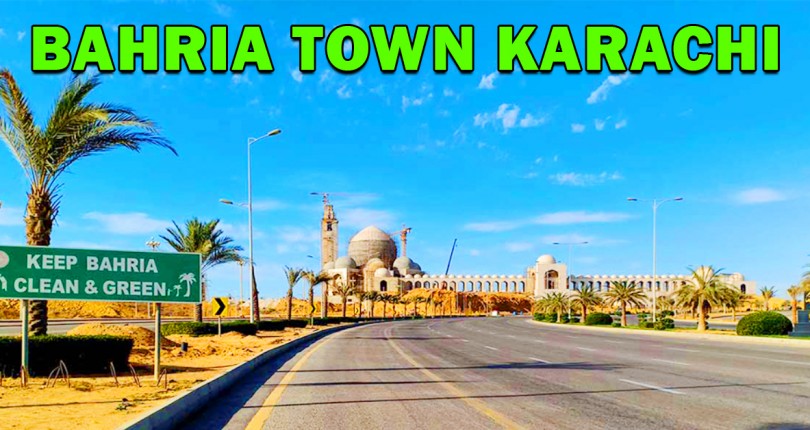 Bahria Town Karachi as a whole is a society where anyone can confidently invest. It's a modern housing society with unmatched living facilities. Also, it's the first residential project with the best opportunities in commercials, especially for investors. All its sub-projects and precincts are good that a person can choose as per his requirements. However, there are still some precincts where buying is highly recommended. Some of these best precincts are Precinct 15A and Precinct 15B. Both these precincts are part of Old BTK.

These precincts are ideal for investment because:
Ideal Location
Location is the most promising factor in Precinct 15A and Precinct 15B. These precincts are located ideally. Precinct 15A and Precinct 15B are developing perfectly on main Jinnah Avenue opposite to Grand Jamia Mosque. Also, the precincts have proximity to Bahria Paradise, Precinct 12 Ali Block, and Bahria Heights. Easily accessible, the location of Precinct 15A and Precinct 15B is only a few kilometres away from Bahria Town's main gate. The location of these precincts is a significant reason to choose them for future residence and profitable investment.
Speedy Development
Precinct 15A and Precinct 15B are the developing precincts. The speed of development work is satisfactory. More than 80% of the land is developed while 20% of work is progressing. All the precincts in the proximity are developed, and these two are the only precincts under development. The ongoing development of these precincts is another major reason to invest and grow your capital.
Affordable Plots Prices
The prices of plots in Precinct 15A and Precinct 15B are affordable. These precincts are offering 125 sq yards in the price bracket of 24 lacs to 30 lacs. The same size of plots in the nearby precincts is available in 40 lacs to 50. Plots prices are low in both of these precincts because there is no possession and no construction. Once the development work completes, the prices will surely increase, similar to the nearby precincts. Low prices and investment with only 3 million can be valid reasons to choose Precinct 15A and Precinct 15B.
High Investment Potential
The potential for investment in the plots of 125 sq yards is very high. Prices are low, so your investment can return you with huge profits. If you plan to make a secure and profitable investment in Bahria Town Karachi, Precinct 15A and Precinct 15B are suitable.  Moreover, the minimum ROI on the plots of these precincts is 7 million by the next 5 to 6 months. So, what are you waiting for? Do invest in these developing precincts to grow your capital and earn the best profits.
Contact us for further assistance.
Please contact Universal Property Network  For More Information click here or visit our youtube channel further assistance