Jinnah Avenue Gwadar – A Hub of Modern Societies
by UPN
February 17, 2020
0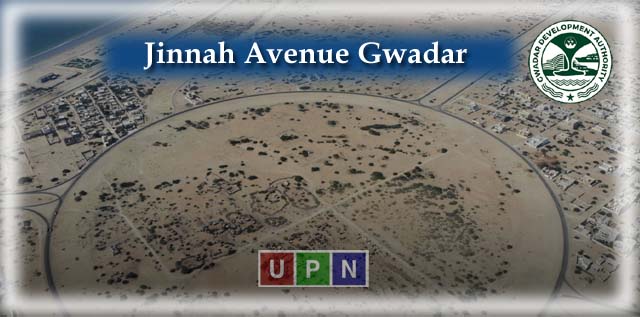 Jinnah Avenue Gwadar now becomes a hub of modern societies. It is basically, a long stretch of road with a total length of around 14 km. This road is well-connected to Central Blvd, Pishukan Ave, and Airport Road; However, Makran Coastal Highway cuts through the Jinnah Avenue.
Being the center of Gwadar, Jinnah Avenue is the most significant artery of the city and a place for attractive residential and commercial projects. It's the ideal location and the growing popularity is the reason that investors do prefer to buy properties located near Jinnah Avenue Gwadar.
The development work of Jinnah Avenue is completed so far. Now it is a place where you will find the well-designed, new and modern housing societies. Most of these societies are also developed and offering promising properties at affordable prices. Moreover, these societies are completely approved by GDA that further increases their value.
Popular Areas to Buy Property on Jinnah Avenue
Madina City Gwadar
Gwadar Open Lands
Creek City Phase II
Broadway Residencia
Burz Home Villas
Mackenzie Residency
In addition to other popular commercial projects near Jinnah Avenue, the commercial area of New Town and the Muscat Center are the most significant projects. These projects are located within walking distance of Jinnah Avenue.
Moreover, different high-rise projects are also located on both sides of the road. This is the reason that people prefer to buy residential property near Jinnah Avenue as all the commercial facilities are available in it.
Furthermore, all of these societies are featuring state of the art infrastructure and modern developments. Equipped with all the world-class facilities, these residential projects guaranteed a quality lifestyle in them.
Plots For Sale Near Jinnah Avenue Gwadar
Various sizes of residential plots are available for sale near Jinnah Avenue Gwadar. All of these plots are ideal to construct your dream home as are located at the best location and featuring excellent amenities.
You can easily buy a 5 Marla plot for sale at the price of 15 lacs to 25 lacs. The minimum price of a 10 Marla plot is 40 lacs. However, a 1 Kanal plot for sale will cost you around 60 lacs.
The prices of the property are low so offering the ideal investment opportunities. As soon as the development work completes, the prices will go high.
Some of the best facilities near Jinnah Avenue Gwadar are:
Availability of Public Transport
Almost all the societies near Jinnah Avenue are impressively design and will soon initiate a proper transport system for its residents. So, all kinds of public transports such as rickshaw, taxi, and hire a cab will be soon available on Jinnah Avenue Gwadar.
Markets near Jinnah Avenue
The presence of markets near the locality eases the daily lives of its residents that's why different markets, shops, and hotels are under –development on Jinnah Avenue.
However, some nearby markets are Burhan Supermarket and Al-Nasir Supermarket.
Schools near Jinnah Avenue Gwadar
Different schools and higher education institutes are under-construction near Jinnah Avenue Gwadar.
However, there are few top-class schools located in the proximity of Jinnah Avenue are New Town Grammar School, Govt. Girls Primary School, and Boys High School (Jadeed Gwadar)
Stay updated with Universal Property Network!