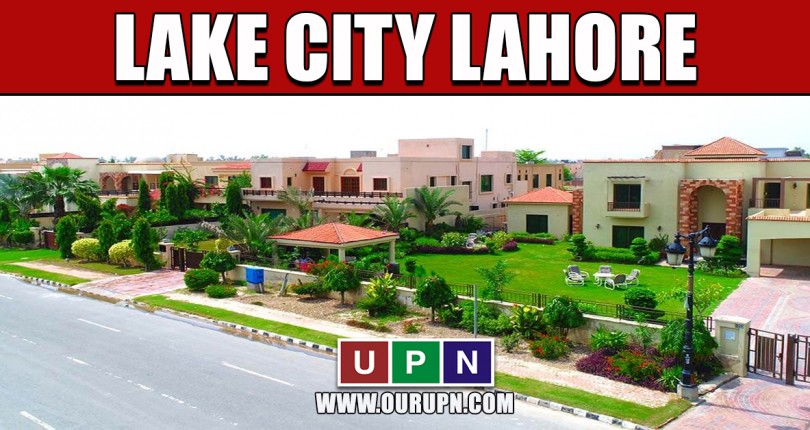 Lake City Lahore is an exclusive housing venture developing under the banner of Lake City Holdings. It's a secure gated community that perfectly defines the meaning of luxury and class. This society is designed and developed by making the heart-winning combination of traditional housing with modern living. Located ideally, Lake City is comprising a total of eight sectors that are further comprising many blocks.
All the sectors of Lake City Lahore feature the best properties for residence. However, Sector M7C and M8 are catching investors' attention by offering affordable plots of several sizes. Let's know more!
Development Status of M7C and M8 Sectors
Both these sectors are located ideally in the proximity of already developed and populated areas. Sector M7C and Sector M8 are further divided into several blocks where the residential plots are available for sale.
The development work for the Sector M7C Blocks is moving at the satisfactory. Heavy machinery is working day and night on the completion of road infrastructure and plot development. Many of the plots in M7C Blocks are on-ground, while the others are developing. The development work is not yet beginning in M7C-4 Block.
On the other hand, many of the blocks of Sector M8 are fully develop. Plots are on-ground and possession available.
Current Prices of Plots in M7C and M8 Sectors
The residential plots for sale in Sector M7C are available in 5 Marla and 7 Marla sizes. The minimum price range for the 5 Marla plots is 38 lacs to 55 lacs. However, 7 Marla plots are available in the price bracket of 52 lacs to 68 lacs.
Sector M8 Lake City Lahore also offers the possession plots of 5 Marla and 7 Marla. The starting prices of 5 Marla plots are 48 lacs to 60 lacs. On the other hand, 7 Marla developed plots are available in the price range of 62 lacs to 70 lacs.
Lake City Plots and Current Market Conditions
From the last few months, the real estate sector of Pakistan is stabilizing. Prices of the properties are improving and gradually increasing. But still, the plot prices in Lake City Sector M7C and M8 Blocks are reasonable. Those who desire to buy plots for residence or want to earn handsome returns can do invest confidently.
These plots are equally best for residence and investment in Lake City Lahore.
Contact Universal Property Network  .For More Information click here or visit our youtube channel