Latest update of Ghazi Block Bahria Town Lahore
by UPN
October 10, 2018
0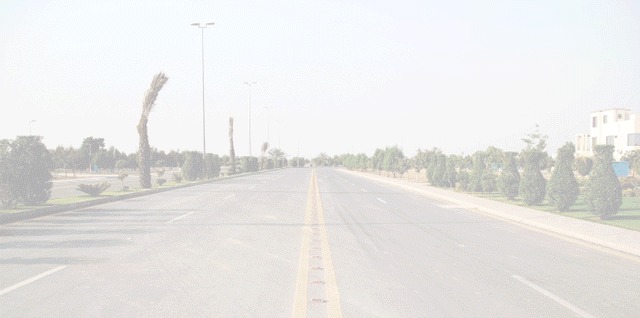 Bahria Town Lahore is a world-class brand that is providing remarkable and hassle-free environment under all state of the art facilities to its residents. The society has proved itself in providing the luxury and secure residence to all the families that are enjoying the outstanding and high-class lifestyle over here. With the huge success of all sectors and blocks, now the property market is busy with the arrival of Ghazi Block that is close to Alamgir block in Sector F Bahria town. Ghazi block was specifically launched for accommodating a larger number of Sector F affectees.
Present-day Progress of Ghazi block F sector
The Gazi block was specifically launched as an alternative of Abu Baker block for F block allottees. According to the source, the development work in Gazi block is going on a very fast pace and expected to complete within coming few months. The work of underground electricity, carpet roads, green belts, sewerage, and street lights has approximately completed and possession seems to be expected very soon for construction over here.
Location of Ghazi Block Sector F
Ghazi Block is located close to Alamgir block sector F and the most important thing that food court, Cine Gold Plex Cinema, Eiffel tower, and ring road interchange is very near to this sector. The access of Gazi block to main Canal road and Multan is very easy, you can use Bahria-NFC phase 2 connected road for moving in or outside the block.
Plot Sizes and prices in Ghazi block Sector F
For accommodate sector F affectees, Bahria town Lahore launched Ghazi block sector F that is comprised of 10 Marla and 1 Kanal plot cutting. Due to the fast completion of development work in this block, the prices of plots has been increased. A 10 Marla plot can be bought around 45 lacs to 85 lacs whereas 1 Kanal plot price is around 9.5 million to 10.8 million rupees as per location.
Ideal opportunity for investment & residence
Due to the perfect location and easy access to the main Canal and Multan road, the Ghazi block is an ideal place for investment and construction purpose. For those who are looking to buy a reasonable price plot in Bahria town, they must avail this opportunity as soon as possible.
For further Details, updates or having any question regarding Ghazi block Sector F Bahria town Lahore or overall real estate sector, contact us or visit our website www.ourupn.com or subscribe to our YouTube channel https://www.youtube.com/channel/UCoCkqmIJw1vLuSFcCZDc90A