Low-Cost 1 Kanal Plots in Bahria Orchard Lahore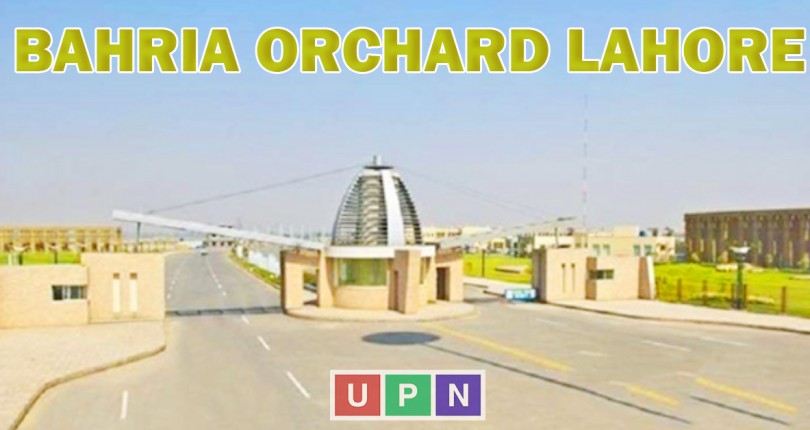 Bahria Orchard Lahore offers 1 Kanal low-cost plots in its Phase 4 located on main Raiwind Road. It's a well-developed, modern housing society where several options are available. These low-cost plots of 1 Kanal appear best for residence and investment benefits. Bahria Orchard Phase 4 offers 1 Kanal plots in its G1, G2, and G4 Blocks. All these blocks are on-ground even the construction of houses on many plots is started. The prices for these low-cost plots are starting from 70 lacs only.

Further details are:
Comparison with Plots of Bahria Orchard Phase 1
The same category plots of 1 Kanal are available for sale in Bahria Orchard Phase 1. However, the prices for these plots are high. The average price of a 1 Kanal plot in Phase 1 is 1.30 crores. On the other hand, a well-located plot of 1 Kanal in Phase 4 will cost you between 75 lacs to 90 lacs. The prices of plots in Phase 1 are high because of its current construction and population. The development and construction of houses in Phase 4 of Bahria Orchard Lahore is less; that's why the prices are also less.
Prices in G1 Block
It's the very first block after entering Phase 4. The main attractions of this block are Rose Garden and a beautiful mosque. G1 Block is planned with commercials at the main boulevard. The well-known Orchard Mall is developing on these commercials. Similarly, the high-standard project of Sheranwala Group "Times Square Mall and Residencia" is also located nearby.
Prices are starting from 75 lacs to 1.20 crores.
Prices G2 Block
a small block as compared to G1 Block. However, offering impressively on-ground plots of 1 Kanal. This block is also featuring several attractions, including which there is a beautiful park of 42 Kanal. Also, the actual location of Times Square Mall and Residencia is the commercials of G2 Block.  The starting prices of plots in the G2 Block of Bahria Orchard Phase 4 are 75 lacs to 1.05 crores.
Prices in G3 Block
This block is also offering the low-cost plots of 1 Kanal in Bahria Orchard Phase 4. The construction of houses on the plots of G3 Block is started. The prices for the plots are affordable and range between 85 lacs to 95 lacs. Soon families will start living there that will surely increase the overall worth of the nearby plots.
Buying for Residence and Investment Purposes
Bahria Orchard Phase 4 plots of 1 Kanal are good to choose to meet your investment and residential needs. Prices are low because of the less construction, but as soon as the construction of houses progresses, rates will gradually increase. Those looking to buy affordable price plots to construct their dream homes in Bahria Orchard can easily invest in any of the aforementioned blocks. On the other hand, those searching for good plots for investment returns can buy plots in G2 Block and G4 Block.
Contact us for further assistance.
Please contact Universal Property Network  For More Information click here or visit our youtube channel further assistance