What Makes New Lahore City Best for Investment
by UPN
November 20, 2019
0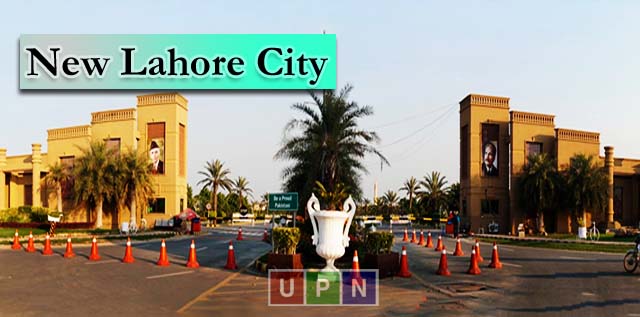 New Lahore City
These days, New Lahore City is grabbing the attention of potential buyers and investors as it is definitely a major investment option and great living place. It's an LDA approved project beautifully developed on the modern concept and with unique ideas. The society is providing an exclusive lifestyle and profitable investment opportunities to everyone.
Here you will find both the best residential and commercial plots. Different categories are designed to cater to the needs of every person. Prices are affordable, further, these properties are available on easy installments. It's a luxurious place to live a comfortable and peaceful lifestyle. Moreover, it will return you with the best profit.
Located ideally on the hot-favorite location in Lahore, it is easily accessible from multiple routes. It is a project by Zaitoon Group that is providing safe and favorable investment chances to serious investors.
Why Invest in New Lahore City?
New Lahore City is the brightest place that is offering golden investment opportunities to people. By investing in this great project you will get excellent benefits and desirable future returns. The demand for property in New Lahore City is increasing rapidly that's why the prices are also increasing.
A wide range of advantages is waiting in New Lahore City especially for those who want to make a remarkable investment in Lahore. The developers of this have designed it fabulously by keeping all the aspects in mind. From all these perspectives, New Lahore City is the finest living and investment option in Lahore.
Some prominent points are:
Amazing Location
High Standard Development
Well-Planned Community
Developed on Unique Ideas & Concepts
Affordable Plots' Prices
Promising Future Returns
Legal & Exclusive Status
Beneficial Location of New Lahore City
No one can deny the importance of its location. It is beautifully located at an excellent location in Lahore to ensure maximum benefits to the investors. It is located on Main Canal Road. You can easily approach it from Thokar Niaz Baig on the drive of only 15 minutes. Indeed, this project is easily accessible from multiple routes. It is directly linked with 5 top-notch locations of Lahore, i.e. Multan Road, Sundar Road, Bahria Town Sector F, Canal Road and Raiwind Road near NFC Phase 2. Moreover, this project is beautifully surrounded by the number of attractions.
New Lahore City – A Project of Well-Known Developers
It is fabulously planned and developed by Zaitoon Group. They are well-known and very trusted developers who have done remarkable work in the real estate sector. All of their previous projects signify excellence and exclusivity. Moreover, this project "New Lahore City" is there top-class presentation that is offering a standard lifestyle in it.
Future of New Lahore City
Well, every investor before investing in any of the real estate projects, consider knowing the future of the project. So, here in the case of New Lahore City, anyone can easily understand its future with its current development status and value. It is one of the best investments in Lahore where its ideal location, community features, and different positive points are playing a major part.
Moreover, the completion of the Ring Road Patch alongside the New City Lahore is soon expected. This is really a good sign for investors. Once the construction of the Ring Road patch is completed, there will be a sudden increase in the prices of property in New Lahore City.
Is Investment in New Lahore City Profitable?
Yes, definitely! Currently, the society is offering different sizes of residential and commercial properties. The prices are reasonable and different plots are available on easy installments. So, this is the best to book your desired plot in New Lahore City to get high profits in the coming time. In simple words, it is an ideal real estate project to earn the best with minimum investment.
Indeed, this is the right time to invest in New Lahore City.
Check out our site for more detail. Latest News
For available plots option, latest prices and further details, contact Universal Property Network.