Malir Expressway Construction Work Started
by UPN
December 24, 2020
0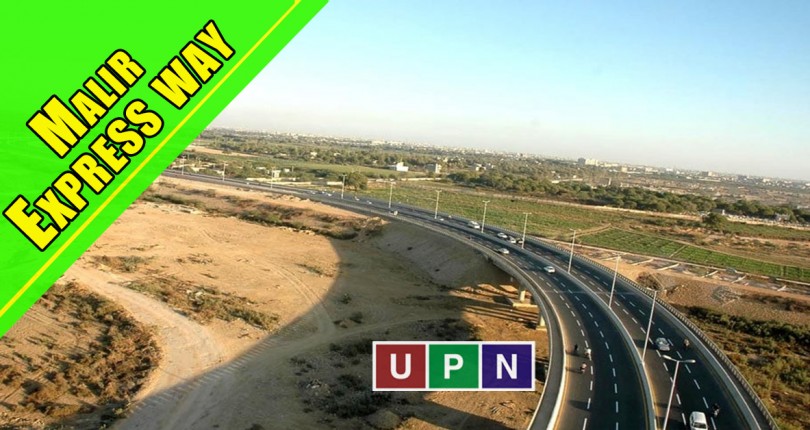 Malir Expressway is a strategic project for Karachi on which the development work will start this month. It's a 27 billion rupees long expressway project which will facilitate commuting between DHA Phase -VIII and Phase – IX within 20 minutes. Its development will be also beneficial for the residents of Bahria Town Karachi.
The Government of Sindh has disclosed that the construction work of the Malir Expressway is starting this month. The Chief Minister of Sindh, Syed Murad Ali Shah, said that the People's Party chairman Bilawal Bhutto Zardari would lay the foundation stone of the project after which the development work will begin officially.
Malik Expressway Karachi – Project Overview
Malir Expressway is a mega project with 39.4 kilometres length and developing under the Public-Private Partnership.
It will begin from the left bank of Malir River, near Jam Sadiq Bridge and will end at Kathore Bridge. At endpoint, the existing trumpet type interchange will be upgraded to expressway requirement.
Malir Expressway would have the route from Jam Sadiq Bridge, Shah Faisal Colony Road, Future Colony to Kathore.
CM Sindh Murad Ali Shah stated that It would be a high-speed expressway with six-land rad and three feet dual carriageway.
This project has a speed design of 100-kilometres per hour on the road with speed reduced to 50 km per hour at interchanges. He also added that this expressway would have nine crossing points for pedestrians at various places.
Undoubtedly, the development of Malir Expressway will play a pivotal role in addressing Karachi's traffic problems. Not only this but it will indeed facilitate the residents of DHA Karachi and Bahria Town Karachi.
Salient Features of Malir Expressway Karachi
The length of the project will be around 39.4 KM.
It will be the type of high-speed toll expressway.
Malir Expressway will be a 6-lane with three feet dual Carriageway.
Design Speed 100 km per hour
This project is developing and financing with PPP Equity Mode.
The construction period of Malir Expressway is 36 months.
Following are the interchanges at Malir Expressway Interchanges:
Korangi – Shah Faisal Colony Road, Shahre-Faisal/N5 near Quaidabad, Future Colony, two interchanges at a suitable location after every 20 KM to 24 KM and at endpoint M9 motorway.
Stay updated with  Universal Property Network  For More Information click here or visit our youtube channel further assistance