Midway Commercial Bahria Town Lahore – Golden Opportunity
by UPN
March 16, 2021
0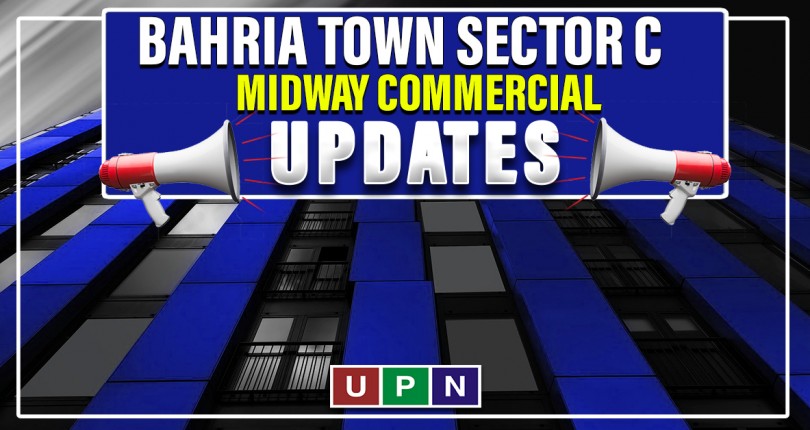 Midway Commercials Lahore is one of the latest commercial projects launched in Bahria Town Lahore. It is offering ideal commercial plots at an affordable cost where you can earn maximum with minimum investment. Ideal location, availability in several sizes, and satisfactory development has made these commercials a life-changing real estate investment.
Midway Commercials Lahore plots for sale are good to run your business. You can buy them to sell out later, and these are beneficial to generate handsome rental income. So, let's find out the details for these best commercial plots of Bahria Town Lahore!
Midway Commercial Bahria Town Lahore – All You Need to Know
Today, we are bringing you a golden opportunity to invest in Bahria Town Lahore's best commercials. These are recently launched commercial plots available in the sizes of
4 Marla
7 Marla
9 Marla
The latest prices for the Midway Commercial Plots in Bahria Town Lahore are 70 lacs Per Marla. For example, a 4 Marla commercial plot in Midway Commercials will cost you 70 lacs x 4 = 2 crore 80 lacs and so on.
All these plots are available with the facility to pay the amount in the next 2 to 3 months. Possession of the plots will be available in the next 4 to 6 months.
Midway Commercial Plots are currently available on Open Forms. It means you will be the first owner of your property in Bahria Town Lahore.
Also, Bahria Town allows the construction of ground + 5 floors on these commercials.
Midway Commercials Bahria Town Lahore – Location
Midway Commercials are ideally located in Sector C. These are impressively developing commercial plots in Bahria Town Lahore. The actual location of the plots is close to Overseas A Block and Awais Qarni Block.
Both of these blocks have good inhabitation. Additionally, the location of these commercials is easily accessible from Talwaar Chowk. Midway Commercials Lahore also enjoys the proximity to Al-Fatah Mosque and Bahria Town Complain Office.
Reasons to Invest in Midway Commercials Lahore
Investment in Midway Commercials Lahore can be highly beneficial for so many reasons such as:
Ideal and Easily Accessible Location
Several Sizes of Plots as well as Permission of Ground + 5 Floors
Attractive Prices and Ease of Payment
Development Work Near Completion and Possession within 6 Months
Futuristic Investment Opportunities and Long-Term Returns
Conclusion
We suggest buying in Midway Commercials Bahria Town Lahore plots. These plots are equally suitable for business and investment purposes. Prices are reasonable but increasing day by day. So, if you are looking for a profitable commercial property in Bahria Town Lahore, you can choose Midway Commercials Lahore confidently!
Contact  Universal Property Network  and For More Information click here or visit our youtube channel further assistance!