New Year Eve Celebrations are Cancelled in Bahria Town Due to Covid-19 Pandemic
by UPN
December 31, 2020
0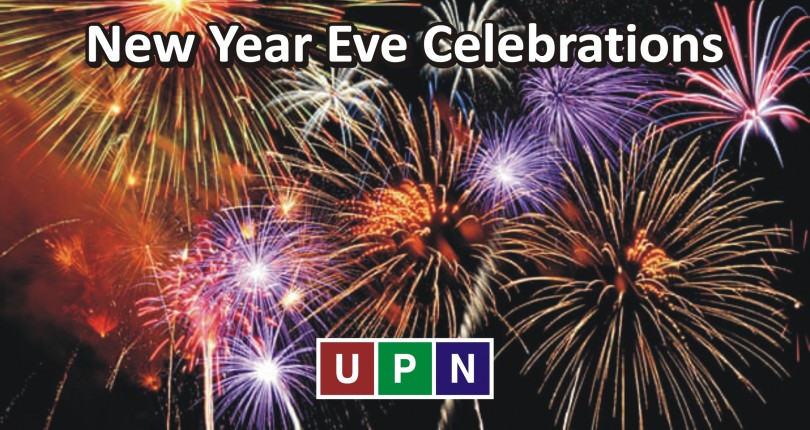 Covid-19 pandemic has dampened the New Year Eve celebrations around the world. Restrictions are being placed on New Year celebrations in many countries. Amid fears over a new more contagious strain of the coronavirus, Bahria Town has cancelled fireworks and other public gatherings from Bahria Town Lahore to Karachi. This year, all the people of Pakistan, including the residents of Bahria Town will ring into 2021 with muted celebrations. In other words, the New Year's Eve events this year will be a mere shadow of past festivals.
No firework displays or any other event will take place in any of the housing projects of Bahria Town Pvt. Ltd. But there is nothing to worried about! All the attractions and entertainment spots, including cinemas, restaurants, and parks, will remain open. So, you can confidently visit your favourite site to enjoy and welcome the coming 2021 in this amazing weather!
We have previously informed you about the grand new year celebrations in Bahria Town Karachi, Bahria Town Lahore, and Bahria Town Islamabad which are unfortunately cancelled.
But the re-opening of Eiffel Tower, which is the iconic landmark in Bahria Town Karachi was also planned on 31st December. So, it is officially opened for the general public as per its scheduled timings. So, if you are residing in Bahria Town Karachi, and want to visit Eiffel Tower, Theme Park or any of these attractions, be quick and rush into your favourite entertainment place without wasting a single minute!
Similarly, all the entertainments spots of Bahria Town Islamabad and Rawalpindi are open for the general public.
 Happy New Year 2021 From UPN
2020 was a year with an unpredictable ride through the pandemic, protests and many more difficulties. But as we near the end of this year, we Universal Property Network embrace the upcoming year, 2021. Let us all be positive and cheery with shining spirits and aspirations for the future!
For this New Year 2021, we hope that you all and your families will remain happy, healthy, and safe.
Stay updated with  Universal Property Network  For More Information click here or visit our youtube channel further assistance