Pakistan Real Estate Market: What People Demand?
by UPN
October 18, 2017
0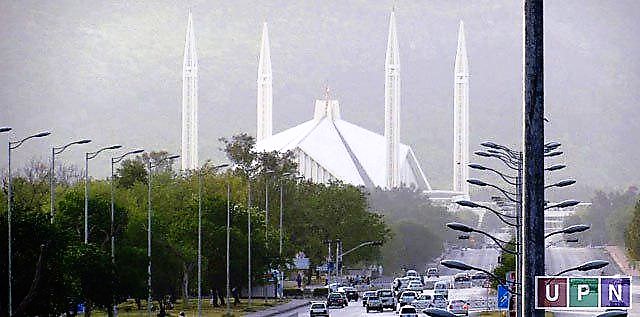 The dynamics of Pakistan's real estate market are changing swiftly. This vast sector is redefining landscape of the entire country is enough to determine its potential. With the mix of ups, downs and slow-downs of the market at times, it is continuously on projection as many indicators are favoring it anyway. Complementing the housing needs of people, Pakistan's real estate market has gone through some major innovations and introduced new trends in the past few years.
Have a look at what people demand from real estate developers these days.
Gated Housing Communities
The gated housing communities give a sense of exclusivity, prestige and protection. It has been one of the major rising trends in the realty sector which is worth mentioning. Investments have been increased by 15 to 20 percent in such societies within last couple of years. Therefore, a number of these gated communities are cropping up in the outskirts of metropolitans and densely populated cities with completion in record time.
Luxury Villas & Apartment Living
To enjoy the luxurious lifestyle, executive villas in the gated societies and apartment living are on-trend these days. The demand for these luxury apartments has increased up to 30% in last five years whereas prices have gone up to 120% (as per Pakistan Economic Survey 2016). As city's hotspots are saturated and huge land availability for mega project is impossible, vertical use of land has come into play. This has introduced the concept of high-rise luxury living in vertical clusters.
Accessibility to Quality Amenities
People want all these luxuries and different environment but tend to be in touch with central city. They are not willing to compromise on a location far away from it and demand access to quality amenities. The following developments surfaced in order to satisfy the above mentioned needs of people on both grounds.
Housing Projects in Outskirts
The gated housing projects at the outskirts of major cities are increasing in order to keep city's main landmarks in access of residents.
High Rise Multi-purpose Buildings
The high-rise, multi-purpose buildings with residential (apartments) and commercial (retail centers, food court) provide privileged living at city's main boulevards. With inclusion of commercial prospects, developers want to integrate all basic facilities within the premises.
The Affordability
The picture is incomplete without answering the affordability question and according to figures, it is still unanswered. Affordable house price to the income ratio is very low and only 1% of these newly built housing units cater to 68% of Pakistan's total population. Real estate developers must think of new strategy to bring some alternatives for this vast majority of Pakistan. Although all these newly built housing projects get booked in few months, but it gives an elitist perception. For mid-income and low budget buyers, there should be more opportunities so that they have a real chance to get a home.
For latest updates from the real estate sector, keep visiting Universal Property Network (UPN). Ask our professional consultants for guidance on property investment matters, they will help you to take smart decisions.