PM Imran Will Inaugurate Naya Pakistan Housing Authority on April 17 – Latest News
by UPN
April 13, 2019
0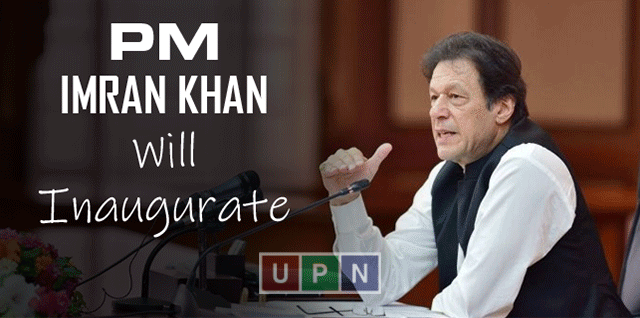 ISLAMABAD: Prime Minister of Pakistan Imran Khan is set to inaugurate his government's five million housing projects in Quetta and Islamabad this month.  Bashir Cheema, the Federal Minister for Housing & Works has stated that the Prime Minister will launch the project in Islamabad on 17th April and in Quetta on 21st April.
This announcement was done after a meeting held to review the progress on the housing projects being constructed under the Naya Pakistan Housing Project.
Cabinet Approves NPHP
Information Minister Fawad Chaudhry after a session of the Federal Cabinet, while briefing the media said that in the first phase of this project almost 135,000 housing units would be built across the country. He told that under this scheme, they are going to construct a special town for the fisherman of Gwadar.
He added that to facilitate the employees of the federal government, 25,000 apartments will be built in Islamabad and for the fisherman of Gawadar, the government has planned to construct 110,000 apartments in Baluchistan.
The government will provide the required land, for Naya Pakistan Housing Project. He said that this development will play a vital to resolve any arising bottlenecks. The project will offer a one-window facilitation center for the general public, private sectors, and non-profit organizations who will be undertaking this project.
Media University In Islamabad
Information Minister also revealed good news that the cabinet has also approved the establishment of a Media University whose headquarters will be in Islamabad. He said, that they are going to establish a new Media University after merging three academies namely information Academy, PTV Academy, and Pakistan Broadcasting Academy.
MoU With Balochistan Government
Earlier, Imran Zeb Khan, Secretary Housing provided the details of various housing projects that are being undertaken in the first phase of Naya Pakistan Housing Project. He said that the Housing Ministry of Pakistan is set to sign an MoU (Memorandum of Understanding) with the Government of Balochistan.
This MoU will be signed for developing 5000 apartments in Wahdat Colony of Quetta, 55,000 apartment in Gwadar, and 54,000 apartments in Fisher Colony.
Almost 3,000 units would be constructed in Azad Jammu and Kashmir (AJK), whereas in Islamabad, around 19,000 units would be built in the first phase.
Registration Process Will Begin on 22nd October 2019
The process of registration for this Naya Pakistan Housing Programme will start on 22nd October, this year.
Naya Pakistan Housing Project was announced in October last year. According to this project, the government has planned to construct five million houses in the next five years and these housing units will facilitate the low-income groups of the country.
For more updates and information of NPHP, stay connected with Universal Property Network.