Why the Prices of Bahria Town Apartments are Increasing?
by UPN
March 18, 2021
0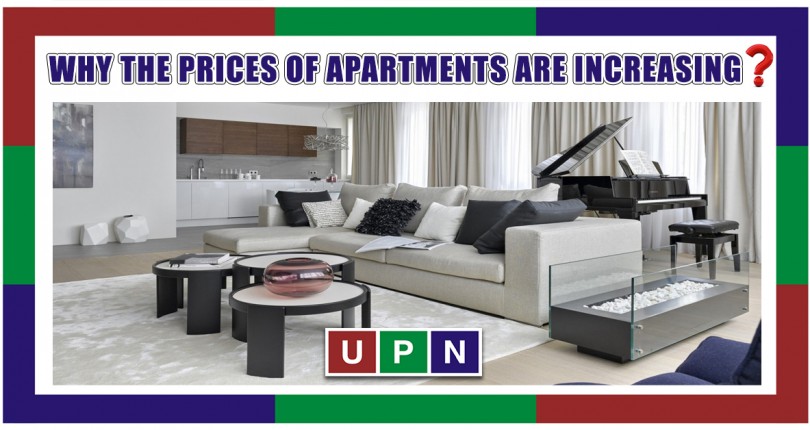 Bahria Town apartments are the best living spaces in Bahria Town Karachi. These are among the high in demand and profitable properties of this society. These apartments are available in several projects, available in the size of 2 beds, 3 beds, and 4 beds. However, the apartments projects by Bahria hold significant importance and value due to many reasons. These apartments are located in Precinct 19, which is a well-developed and impressively populated area.
Precinct 19 Bahria Apartments
It's an ideally located apartment project in Precinct 19. This precinct is enjoying the prime location on Main Jinnah Avenue, where all the living facilities are already available. Here you will find a petrol pump, Imtiaz Super Store, Danzoo, Theme Park, Shopping Gallery, and all the healthcare facilities.
Right now, the prices of Bahria Apartments are stable, even good to gain handsome returns. But these prices will do keep on increasing in the coming time.
All the towers of Precinct 19 are good to choose from except Tower 12. Tower 25. and Tower 26, where the possession is not yet available.
Also, there is some news in the market that Bahria Town will soon announce a new deal of apartments in Tower 25 and Tower 26. But it is not yet confirmed by any officials.
Prices of Bahria Apartments in 2021
The latest prices of 2 beds apartments in Bahria Apartments are starting from 68 lacs to 82. The prices for each apartment are different as per the location. The rental income for the 2 beds apartments on the ground floor is 25,000/- per month. The same apartment from the first floor to the fifth floor will be available on the rent of 28,000/- per month.
Moreover, the 3-bed apartments come in the price range of 1.45 crores to 1.55 crores. The current prices for the 4 beds apartments in Precinct 19 are ranging between 2 crores to 2.25 crores.
Will the Prices of Bahria Apartments, will Decrease?
The answer is no! There are no chances that the prices of Bahria Apartments will decrease in the future. Even, they will keep on increasing with time and increase demand. Here the location factor and the surroundings play an important role for Bahria Apartments of Precinct 19.
The distance of Precinct 19 apartments from the main gate is only a few kilometers. Moreover, the surroundings are properly developed and have all the facilities available. We can conclude the prices will remain stable no matters Bahria Town launch other new deals or announce possession in Bahria Heights.
So, if you are looking for an apartment in Bahria Apartments, please contact Universal Property Network  and For More Information click here or visit our youtube channel further assistance