Ready Shops on Installments in Orchard Mall Lahore
by UPN
December 11, 2020
0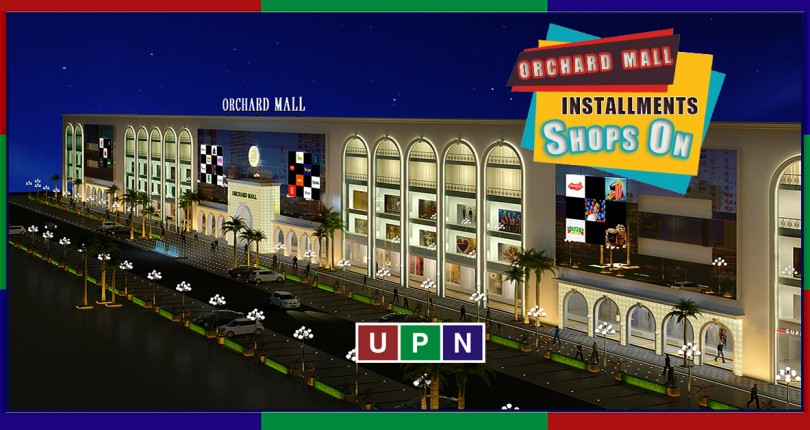 Are you looking to buy a shop in Lahore in installments? And also desire to invest in a shop where the development work is complete? Then, do choose to invest in Orchard Mall Lahore. It is an iconic real estate development by Q-Links Developers. Located amazingly near the entrance of Bahria Orchard Phase 4, Orchard Mall offers the best ready shops on installments. This project was launched about a year ago, but the development work is quite impressive.
Most importantly, despite the speedy developments and ready shops, all these options are still available in installments. So, do check out the details to know more!
Orchard Mall – Current Development Status
The development work of Orchard Mall Lahore is planned in two parts. You will find more construction on the left-wing of this mall as compared to the right-wing. The construction work on the basement, ground + 1 floor is completed on the left-wing of Orchard Mall, which is an area close to Raiwind Road. On the other hand, shops on the basement and ground floor are ready on the right-wing side.
Ready Shops for Sale in Orchard Mall Lahore
Orchard Mall offers shops in different sizes. The shops at the basement are available in 153 sq. ft. to 980 sq. ft. However, the shops on the ground floor are available in size range of 153 sq. ft to 780 sq. ft. Shops of Front, Standard, and Facing Lobby are available for sale.
All these shops are currently available with an easy installment plan of two years.
When will the Possession of Orchard Mall be Handover?
Q-Links Developers has recently announced to handover the possession of ready shops in the next couple of months. Hopefully, these ready shops for sale in Orchard Mall will be available with possession in the first two months of 2021. However, the completion of Orchard Mall is expected till December 2021.
Other Properties for Sale in Orchard Mall Lahore
Orchard Mall Lahore offers golden investment opportunities not only in shops but also in hotel apartments. Recently announced, these are the best hotel apartments on installments in Orchard Mall. You can invest in these apartments to earn handsome rental income monthly.
Brands Coming in Orchard Mall Lahore
Orchard Mall Lahore is an upscale but currently a developing project. Some top brands, like Aslam Super Market, Ideas by Gul Ahmed, Ego, and Rani Fashion, have already displayed their soon opening banner in Orchard Mall. As soon as the development work progresses, more brands will indeed become a part of it.
So, if you are ready to avail this golden investment opportunity in the ready shops for sale in Orchard Mall, please, Contact us at  Universal Property Network today!
For More Information click here or visit our youtube channel