Ready to Move Properties in Bahria Town Karachi
by UPN
May 12, 2021
0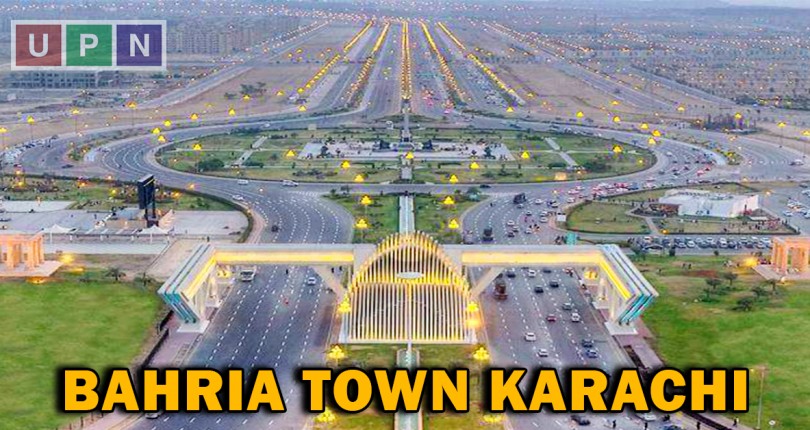 Bahria Town Karachi needs no introduction when it comes to its luxurious properties and facilities. It's an investors paradise at the same time, the top choice of people who wants to live in Karachi. It is offering plots as well as the best ready to move properties that you can buy and start living there. Buying in these ready to move properties by Bahria Town is the easiest way to become its part quickly. The available properties where you can shift easily are villas and apartments. However, in this latest post, we only share the details for villas because these are available in abundance at different prices.

The sizes of ready to move villas in Bahria Town Karachi are:
152 sq yards Villas
200 sq yards Villas
235 sq yards Villas
350 sq yards Villas
500 sq yards villas
Precinct 2 Villas
It's the very first precinct of Bahria Town that is developed with villas and impressively populated. Precinct 2 features 152 sq yards Iqbal Villas and 200 sq yards, Quaid Villas.  This precinct is almost completely populated as all the living facilities are available.
The latest prices for Iqbal Villas are starting from 1.60 crores to 2 crores. Quaid Villas are available in the price range of 2.25 crores to 2.70 crores.  T
Precinct 10A and Precinct 11A Villas
The villas of 200 sq yards are available for sale in Precinct 10A and Precinct 11A. Villas in Precinct 10A are around 70 – 80 % occupied. The shopping gallery is operational there, as well as there is a departmental store. The latest prices of Precinct 10A villas are ranging between 1.70 crores to 1.90 crores.
Similarly, Precinct 11A villas of 200 sq yards are also available at the best prices. These villas are almost 50 – 60 % populated. These villas of Precinct 11A will cost you around 1.60 crores to 1.70 crores.
Precinct 27 Villas
Now we are moving towards Jinnah Avenue, which is the most important artery in Bahria Town Karachi. Precinct 27 is located ideally on main Jinnah Avenue and offering villas of 235 sq yards. These villas are developed perfectly. Some of its villas are located adjacent to Jinnah Avenue, while some are at the back.
Precinct 27 Villas that are located at the front are around 40 – 50% occupied. The possession of the villas at the back is also announced, and families have started shifting there. The current prices of Precinct 27 villas are 1.35 crores to 1.45 crores.
Precinct 31 Villas
The villas for sale in Precinct 31 are also 235 sq yards in sizes. These villas are available with possession. Families are residing there, and the population is increasing with time. The prices for these villas are also starting from 1.30 crores to 1.45 crores.
Precinct 35 Villas
These are the luxurious villas for sale in Bahria Town Karachi. Featuring 4 bed – accommodation, Precinct 35 Villas are also known as Sports City Villas.  Also, these are beautiful living spaces having good living facilities available. Currently, the prices are starting from 1.85 crores to 2.20 crores. Villas without keys will cost you around 1.80 crores to 1.95 crores.
Paradise Villas
These are the biggest sizes of luxury villas in Bahria Town Karachi. Paradise Villas are located in Bahria Paradise Karachi. These are 5 – Bed accommodation villas available in the range of 3.15 crores to 4 crores.  Moreover, the possession of these villas will be available in the next 1 month, and prices will surely increase.
So, that's all are the details for the ready to move properties in Bahria Town Karachi. Hopefully, this information will help you in choosing your dream property in this mega housing society.
Contact us for further assistance.
Please contact Universal Property Network  For More Information click here or visit our youtube channel further assistance