Reasons to Invest in DHA Phase 10 Lahore
by UPN
June 26, 2021
0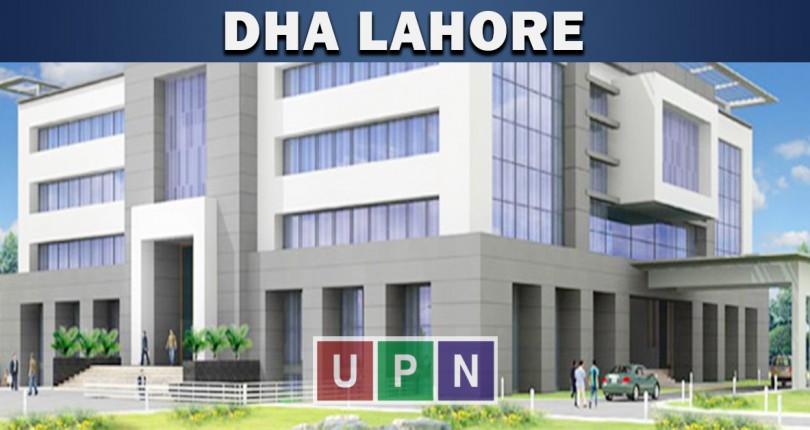 Previously known as DHA Phase 9 Extension, DHA Phase 10 Lahore is one of the beautiful housing societies in Lahore. The well-known Defense Housing Authority proudly owns it. DHA Lahore holds significant importance in the property market of Lahore. Even, it's the most attractive housing project to live in Lahore. It features heart-winning facilities and countless attractions, impossible to write in a single write-up. DHA Lahore offers a wide range of properties that attract many buyers and investors across the country. However, the prices of properties in its first nine phases very much increase. Still, people find them good to meet their property needs.
But if you are looking for an affordable property option in DHA, DHA Phase 10 Lahore can be a perfect choice. In this latest blog, we will share the latest details of DHA Phase 10, including location, files available, and prices.
Most importantly, you will get the answer that "Why Should You Invest in DHA Phase 10 Lahore? Please keep on reading!
DHA Phase 10 Lahore – Location
The location of DHA Phase 10 Lahore is very much impressive. DHA Phase 10 Lahore is located in the proximity of DHA Phase 9 Prism Lahore. The actual location of this project is between Bedian Road and Ferozpur Road. The entrance of this society is on Bedian Road Lahore while also accessible through an interchange on Ferozpur Road. Moreover, it is also accessible from DHA Phase 9 Prism Lahore. It is lying opposite to DHA Phase 9 Prism. Also, this society is easy to approach from several major arteries of Lahore.
DHA Phase 10 Lahore – Plot for Sale
DHA Phase 10 only offers residenstial files. The commercial files are not available yet. Furthermore,  the residential plots for sale in DHA Lahore Phase 10 are 5 Marla, 10 Marla, and 1 Kanal. The latest prices for these plots are:
5 Marla Residential Files: 39 lacs
10 Marla Residential Files: 55 lacs
1 Kanal Residential Files: 85 lacs
The rates for these files are low and affordable. Let us make its comparison with DHA Phase 9 Prism plots.
Learn More: DHA Lahore Plots for Sale
Comparison with DHA Phase 9 Prism Lahore
DHA Phase 9 prism is located opposite DHA Phase 10; that's why we are comparing both. The 5 Marla residential plots are available in the price range of 55 lacs to 85 lacs. Plots of 10 Marla will cost between 1.10 crores to 1.60 crores. Similarly, the prices of 1 Kanal plots are 1.75 crores to 3 crores.
The prices of plot files in DHA Phase 10 are not even half of the prices in DHA Phase 9 Prism. Once the balloting of plots done in DHA Phase 10 Lahore, the prices will surely increase. Moreover, the expected prices of 1 Kanal plots after DHA Phase 10 balloting are 1.50 crores to 1.80 crores which is currently 85 lacs only.
DHA Phase 10 Lahore – Balloting Date
The balloting of plot files in DHA Phase 10 is expected in December 2022.
Buying in DHA Phase 10 plots is 100% beneficial for both short-term and long-term investments. So, don't miss out on this opportunity and contact us confidently to make a successful property deal in Lahore!
Contact us for further assistance.
Please contact Universal Property Network  For More Information click here or visit our youtube channel further assistance