Residential and Commercial Plots on Installments in Bahria Town Lahore
by UPN
December 13, 2020
0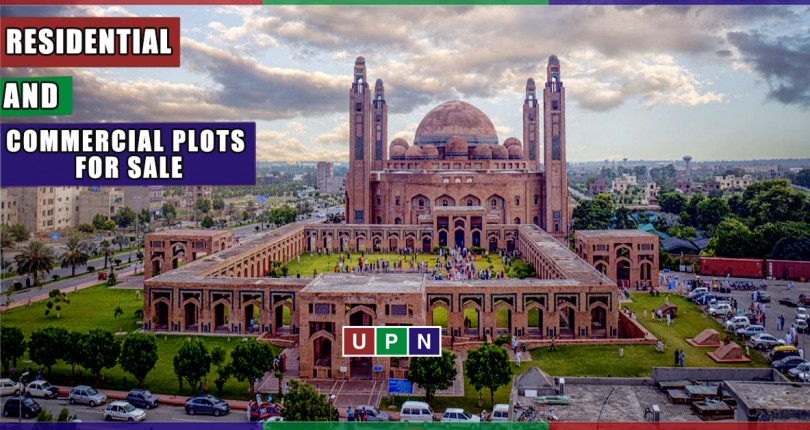 Buying the best residential and commercial plots on installments in Bahria Town Lahore is the heartiest desire of every investor. However, due to the high demands and developed properties and impressive inhabitation ratio, finding such plots is quite tricky. But don't worry, Bahria Town Lahore is all set to provide you with the best plots on installments to meet all your needs and demands as per the latest trends.
Yes, a new deal of residential and commercial plots is launched in the proximity of Jinnah Block. These plots for sale are available in Jinnah Block Extension. New deal plots are available at the ideal location, with reasonable rates and open forms. So, let's find out more together!
New Deal of Plots in Jinnah Block Extension
Bahria Town Lahore has launched the new deal plots of 5 Marla and 10 Marla in the residential category. Also, the best-located commercials of 5 Marla are offered in this new deal.
The starting price of a 5 Marla new plots is 52 lacs to 56 lacs as per the location. 10 Marla plots prices are also affordable; however, it is expected that Bahria Town will facilitate the affectees of Sector F in these plots.
On the other hand, 5 Marla commercial plots located 150 feet wide will cost you between 1.50 crores to 1.55 crores.
All the plots are available on Open Forms, which means there are not any extra or hidden charges. Most importantly, booking of plots is starting from a 50% down payment. The remaining 50% amount will be payable within 3 to 4 months at the time of possession.
Price Comparison with Jinnah Block Plots
The prices of the newly launched plots are quite reasonable compared to the plots located in Jinnah Block Sector E. A 5 Marla plot in Jinnah Block will cost you between 57 lacs to 67 lacs. All these plots are already transferred to general clients, so you will also have to pay the transfer fee.
Location of Jinnah Block Extension Sector E
Jinnah Block is a beautifully located block of Sector E Bahria Town Lahore. This Jinnah Block Extension is developing adjacent to it. Jinnah Block is easily accessible just after crossing the clock tower and the grand mosque, while Rafi Block is located close. Moreover, this block's top attraction is the Eiffel Tower, which is situated within walking distance.
Investment in Jinnah Block Extension
Investing in the new plots of Jinnah Block Extension is profitable for both residential and investment purposes. You can buy such plots to build your dream house in the next 3 to 4 months. Or you can also invest in these to earn huge returns once the plot prices get mature.
The ideal location close to the main attractions of Bahria Town Lahore adds more charm and value to them.
So, don't miss out on this golden opportunity and invest in the best residential and commercial plots on installments.
Contact us at  Universal Property Network today!
For More Information click here or visit our youtube channel further assistance