Safari Homes Bahria Orchard Lahore – Construction Started
by UPN
July 11, 2021
0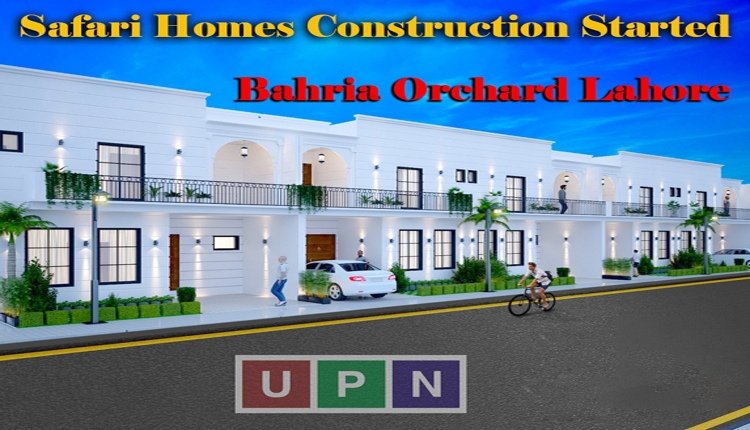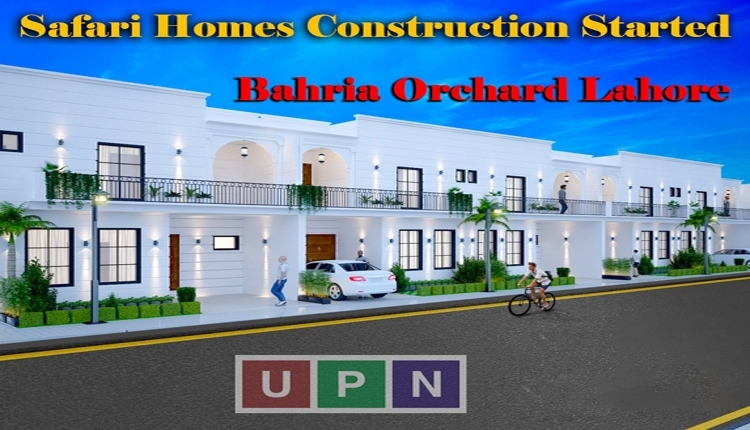 Safari Homes Bahria Orchard Lahore is a top constructed houses project by Q-Links Developers. Launched a year ago, these are 5 Marla double–storey houses for sale in Lahore. Located ideally at the prime location of Bahria Orchard Phase 4, the construction work of Safari Homes is started. Yes, the developers have finally started the construction work at the Safari Homes location. The official date to start the construction work on the site is 11th July 2021.
It's good news for the investors of Safari Homes who have been waiting for the construction to begin. The wait is over! Hopefully, Safari Homes possession will be available within the given timeframe.
Safari Homes Bahria Orchard Lahore – Construction Update
Safari Homes are ideally located in the G6 Block of Bahria Orchard Phase 4. The location of these beautiful homes is in the middle of G6 Block. Previously, the plots were off-ground. But currently, all these plots are on-ground, and the construction work is officially started.
The construction of these homes will be complete within 1 – 1.5 years before completing the payment plan. Moreover, the impressive design, Orchard Homes, and Jasmine Villas are also developing at a good pace in G5 Block.
Safari Homes Bahria Orchard Lahore – Old and New Prices
Safari Homes was launch at the booking price of 59.90 lacs. The launching prices of these 5 Marla homes are surprisingly less. Undoubtedly, these homes were launch at the price of plots in Bahria Orchard Lahore. However, all these homes are available with the 3 years flexible payment plan. One-year installments of these homes are clear.
The latest prices of Safari Homes are 59.90 lacs + 1.5 lacs – 2 lacs profit. Yes, these homes are only available with a profit amount. But still, these are affordable. Anyone can easily buy these homes for sale in Lahore by paying the booking + 1-year installments of Safari Homes Bahria Orchard Lahore.
Learn More: Complete Details of Safari Homes
Construction of Safari Homes and Increase in Prices
The construction of Safari Homes will surely a reason behind the increase in property prices. The rates of these 5 Marla homes will increase, but the prices of plots in the proximity are increasing. The latest prices of 10 Marla plots in G6 Block are 39 lacs to 60 lacs. But these will continue increasing with the ongoing construction on the site.
Additionally, another house is under construction in the G6 Block plot. So, it's a well-known fact that prices automatically increase whenever the construction of houses begins in any block.
If you are looking to buy a house for sale in Lahore, "Safari Homes Bahria Orchard Lahore," don't hesitate to get in touch with UPN!
Please contact Universal Property Network  For More Information click here or visit our youtube channel further assistance