Shahkam Chowk Expansion – Good News for Bahria Lahore Residents
by UPN
January 15, 2018
4 Comments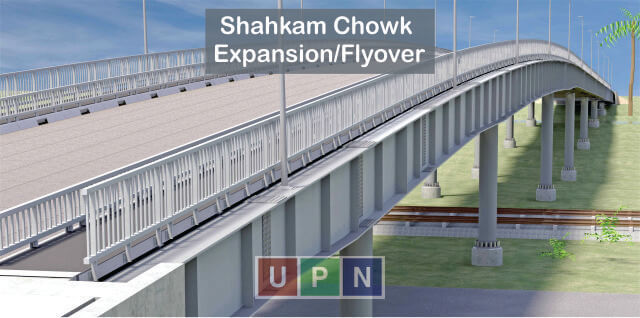 The entrance route of Bahria Town Lahore via Shahkam Chowk has been problematic for the residents due to heavy traffic jams. The daily traffic count of this square is around 90,000 and this main entry/exit point becomes chaotic in peak hours for the people living in Bahria Town Lahore and neighborhood. For years, residents are facing this issue but now city authorities have come up with a viable solution. Lahore Development Authority (LDA), TEPA, City District Government and Traffic Police are on board with Turkish experts for traffic management devised a plan to regulate traffic from this avenue.
Shahkam Chowk Expansion
As per initial plan, Defense road at Shahkam Chowk will be widened from both sides for a smooth flow of traffic. The building positioned at the corner of this corridor will be acquired and demolished by LDA. At present, traffic enters in Bahria Town Lahore or return back to the Canal Road through this junction but it will be given a direct approach to Shahdara in future.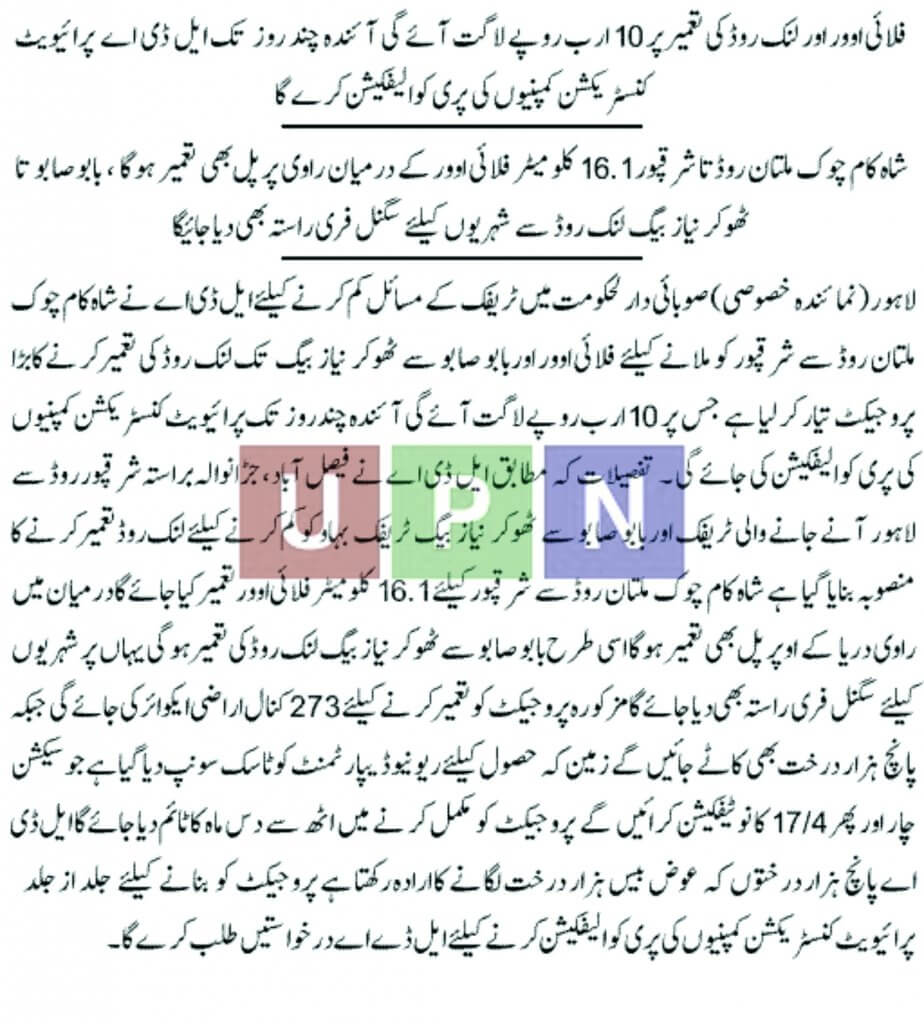 Shahkam Chowk to Sharaqpur Flyover
To link up Shahkam Chowk to Sharaqpur and Shahdara, a mega project of 16.1 km flyover has been approved by LDA's governing committee. The project has been named as New Link Road – Multan Road to Lahore Multan Motorway and it will be constructed in two phases in 10 months.
Project Cost & Land Acquisition
The estimated cost of the project would be PKR 10 Billion. More than 200 kanal of agricultural land will be acquired from Sharaqpur Road, Jaranwala Road and near Shahkam Chowk. Revenue department has been tasked to acquire land whereas LDA intends to plant around 5000 trees (which will be cut down for this project) for maintaining environmental balance.
Signal Free Corridor to Thokar Niaz Baig/Shahdara
A link road from Babu Sabu Interchange to Thokar Niaz Baig and a bridge over Ravi (for Shahdra) are also planned to give signal free access to these areas. The residents of these areas will get advantage of a direct connection to reach their destination in few minutes.
Pre-Qualification of Construction Firms to Start Soon
In the next few days, LDA will invite applications from private construction firms for pre-qualifications. The contract for construction will be awarded soon after short listing and reviewing the tenders
Impact on Bahria Town Lahore & Linked Areas
Bahria Town Lahore residents would be much relieved once this project is completed. It won't only end traffic jams their but will also directly connect their area to the other areas far across. Property prices in Bahria Town Lahore and areas lying alongside this 16.1 km Shahkam-Sharaqpur flyover will increase as result of this development.