Splendid Landmarks & Places to Visit in Bahria Town Lahore
by UPN
October 16, 2019
0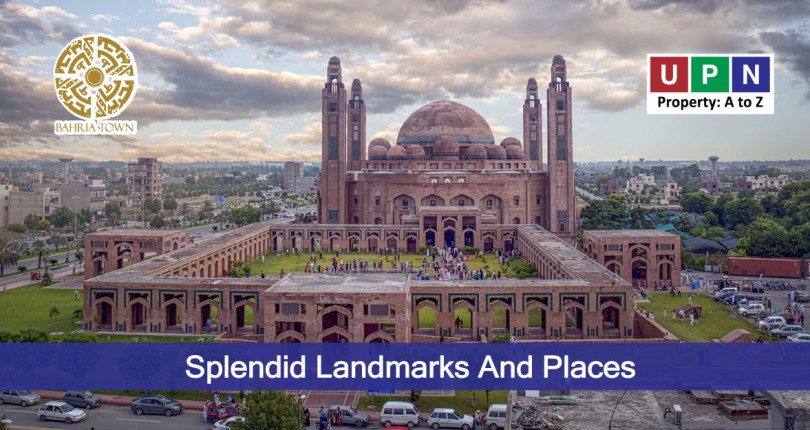 Bahria Town Lahore is a brilliantly planned and beautifully developed society that is offering all the top-class facilities and features in it. But the developers have work smartly to give the society a dedicated look, with some splendid landmarks that attract both customers and its residents.
Monuments testify to one's plans and obligations. Bahria Town Lahore once again stands out as the only project with such beautiful artistic components.
Since the time you were born in Lahore, you must have seen Badshahi Mosque, Minar  – e – Pakistan, and Lahore Zoo. However, Bahria Town Private Limited that is the biggest real estate developer of Pakistan has revived the Lahore city and designed different alternatives for your beautiful leisure time.
So are you interested to visit all these splendid landmarks and beautiful places in Bahria Town Lahore? Let's start the journey with us!
Grand Mosque, Bahria Lahore
Grand Mosque, Bahria Town Lahore is the third largest mosque in the country and known to the seventh largest mosque in the World. Boosted with the historic elegance, this mosque is itself a beautiful monument in the society. It represents Turkish culture and has the potential to leave you speechless in the first outlook impression. It is a spacious mosque where more than 70 thousand people can offer prayers at a time.
Eiffel Tower Is Now a Part of Bahria Town Lahore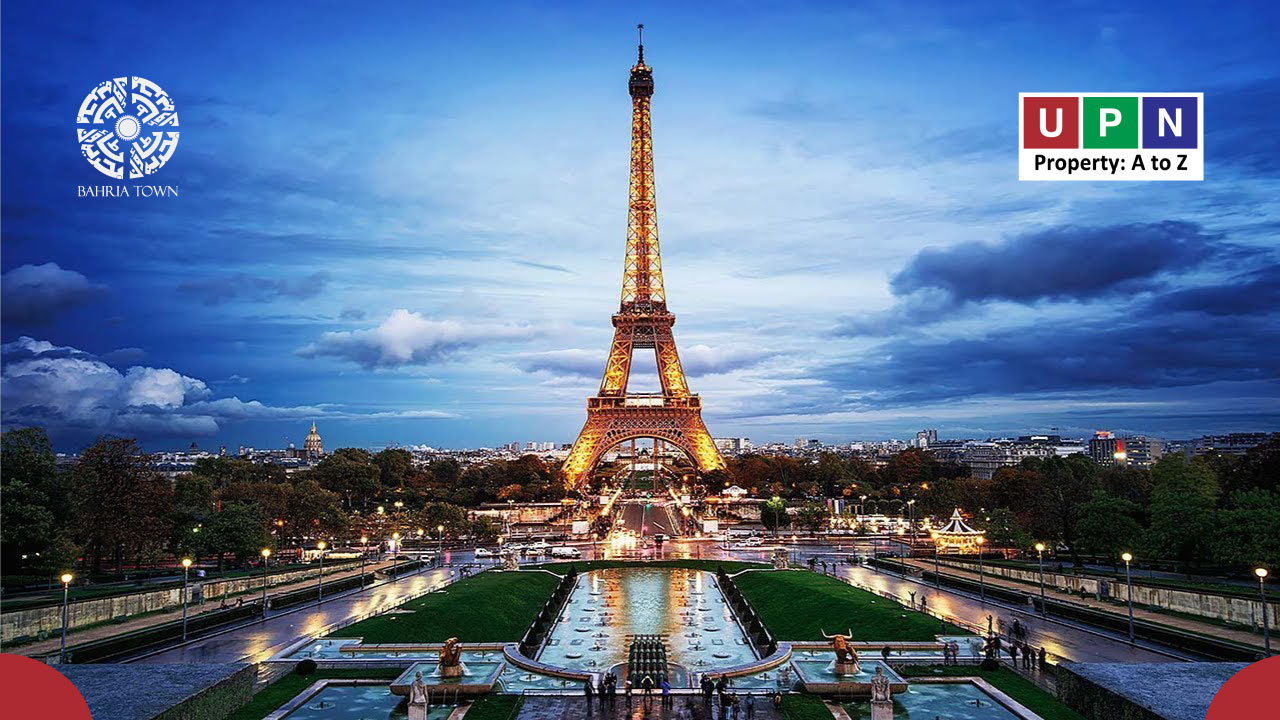 No doubt, Eiffel Tower is the finest addition in Bahria Town Lahore especially for its lovers who desire to visit Paris to see it.  It is one of the unique landmarks in Bahria Town Lahore. Beautifully constructed in 2014, now it has become a must visit place in Lahore. It comprises of three levels in it: L'Eiffel, Fin Dine, and Top, (Viewing Deck), the total height of Eiffel Tower is 80 m (262 ft.). Eiffel Tower Bahria Town Lahore displays a mesmerizing view every night that comprises of beautiful colors and lights in it.
Ahram-e-Misr, the Egyptian Pyramid
Are you in love with visiting the heritage places and planning for the next visit to a historical place? Then you must visit Ahram-e- Misr in Bahria Town Lahore. It is a magnificent and unique enclave that represents Egyptian heritage. This attraction gives a mysterious feeling to discover more about the Egyptian historical places. It is beautifully constructed on the theme of Cambodia and Egypt. Definitely the place offers a fascinating view.
Trafalgar Square Bahria Town Lahore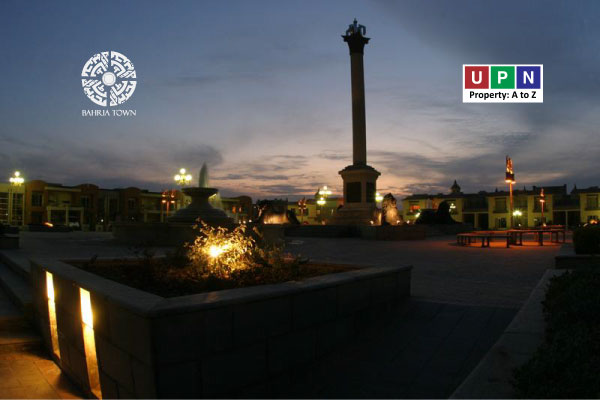 If you or your any relative has ever visited London, then you must hear about the Trafalgar Square. Basically it is a replica of London's monument not as large as the original one but is definitely offering an impressive view within the society. It has become one of the favorite places to take memorable pictures.
Safari Villas Zoo Bahria Town Lahore
Safari park is a small zoo, beautifully build within society. It is a place with different 9 species of animals. Located close to Safari Villas, it is an ideal place for the enjoyment of your kids. It is not just an exciting place but a great option for a peaceful walk.
Well, these are the top best places to must visit in Bahria Town Lahore. However, some other appealing attractions in the society are its beautiful Hotels and Resorts, it's Cine Gold Cinema and Country Club.
Also visit our site for more information regarding: Bahria Town Lahore
For more updates and details of Bahria Town Lahore, keep visiting ourupn website regularly.