Top 5 Housing Societies on Makran Coastal Highway Gwadar for Investment
by UPN
September 2, 2020
0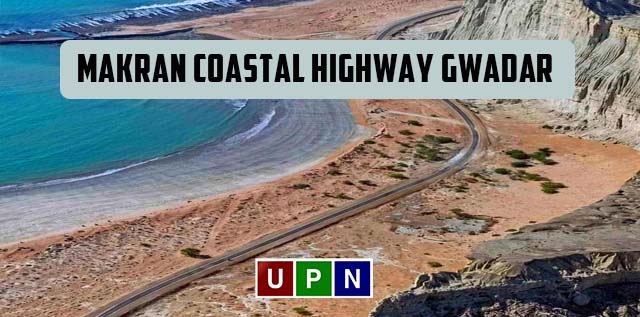 Makran Coastal Highway is one of the most important roads extending across Pakistan's Arabian Sea coast and giving Baluchistan access via Karachi. It's a 653 KM long National Highway planned and built by the Government of Pakistan to develop infrastructure and boost the economic activities in areas along Pakistan's coastline. Also known as National Highway 10, it connects Omrama, Pasni, and Gwadar with the rest of National Highways in Pakistan.
Makran Coastal Highway is not only used for traveling to different significant areas, but most of the well-known infrastructural and real estate developments are located on it. Most essential developments like Gwadar International Airport, Gymkhana Commercial land, and some of the top housing societies lie close to it. Some of the leading housing societies on Makran Coastal Highway Gwadar are:
Gwadar Golf City
New Town Gwadar
Naval Anchorage
Kings Park Gwadar
Green Palms Gwadar
Gwadar Golf City
One of the top housing societies, Gwadar Golf City, is a high-standard housing project by Malik Riaz Grandson. Investment in this project is ideal for residential and investment purposes. By catching investors' huge investment, this society has become one of the most successful and the best housing projects in Gwadar. It is located on Makran Coastal Highway near to Jinnah Avenue II Mouza Paleri Garbi. Gwadar Golf City offers a wide range of residential and commercial plots available on installments. Also, it approval by GDA further makes this project stand prominent among the other societies.
New Town Gwadar
New Town Gwadar is also famous as the "Heart of Gwadar" because of its ideal location in Gwadar. It's a project regulates by GDA itself under the supervision of DCO Gwadar.  New Town is located at Jinnah Avenue and Padizar Boulevard. Comprises of many phases, New Town offers the best residential and commercial properties at the best prices. Almost 50% of the society's area is populated, which adds more value and attraction to the other properties available for sale.
Naval Anchorage Gwadar
Naval Anchorage Gwadar is a high-standard, modern housing society located on Main Makran Coastal Highway. It is a project by the Pakistan Navy and offers comfortable living and profitable investment opportunities. Naval Anchorage holds approval by GDA where you can confidently buy the best plots for sale. Spanning over a land of 1400 acres, but 100 acres of the land is wholly reserve for parks and green spaces.
Green Palms Gwadar
Green Palms Gwadar is a masterpiece housing society offering world-class facilities for its residents as well as countless investment and business opportunities for investors. Covering 248 acres, it is located adjacent to Makran Coastal Highway and is surrounded by the heart-winning natural beauty of that area. Green Palms Gwadar is offering 5 Marla, 10 Marla, 1 Kanal, and 2 Kanal residential plots on installments. Moreover,  this society is a perfect place to enjoy the leisure of all the modern-day facilities along offering affordable properties.
Kings Park Gwadar
Kings Park Gwadar is a GDA approve housing project by Kaneez Developers. This society holds a valid A category NOC and spreading over a land of 129 acres. It offers a wide range of plots with 100% development and possession. All the latest facilities are available along with the electricity and clean water supply. Kings Park Gwadar is beautifully located on Main Makran Coastal Highway near Zero Point Gwadar.
All the societies located on Makran Coastal Highway or in its proximity have a much higher market value. Also, these are the best-planned societies that can return you with the desired profit in the next 3 to 5 years.
Contact Universal Property Network for the best consultancy services. We assure you that you will get a property deal of your dreams!
Check out our site for more detail. Latest News