Twin Tower – The Largest Commercial Hub in the Center of Lahore
by UPN
October 5, 2017
0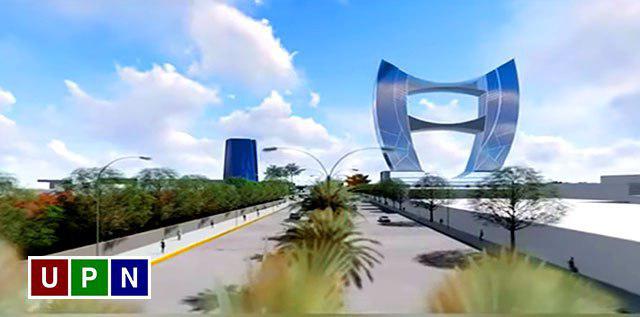 The construction work of Twin Tower, Lahore's biggest commercial hub, is about to kick off in a few weeks time. To be built on 22 Kanal of area, this 300 feet high skyscraper would be the tallest building of Lahore. Located at center of the city in Gulberg, it is the first mega commercial project of LDA under public-private partnership. Designed to open the gateway for various businesses, Twin Tower will have a great appeal for its exclusive prospects. Lahore Development Authority (LDA) has finalized its construction schedule and devised strategy for its completion in 2019.
About Twin Tower
28-storey Twin Tower is a multi-billion project to offer ample opportunities of varied genre at one place. The building will have 25 floors above the ground floor and 3-storey basements reserved for parking.
Location of Twin Tower Lahore
It will be positioned at the back yard of Qurban Lines, Gulberg with proximity to commercial centers like Fortress Square, Sadiq Trade Center and Tricon.
Opportunities it Brings
This high-rise commercial center will open up opportunities for retail business, food outlets, residency, offices, showrooms and a large service area. There will be a multiplex cinema, spa center and a large rooftop restaurant featuring the spectacular views of the city.
Retail Outlets
Food Court
Showrooms
Offices
Service Area
Multiplex Cinema
Spa Centre
Residential Apartments
Rooftop Restaurant
Salient Features
The following features have been promised initially for this mega project.
State-of-the-art Architecture
Large Parking Areas
Spacious Lobbies at Each Floor
Lifts & Escalators
Centrally Air-conditioned, Fire Exits
Earthquake Resilient Structural Design
Terms & Conditions of Public-Private Partnership
Twin Tower Lahore is an initiative of LDA under its long-term Lahore Master Plan 2042.  According to the terms and conditions fixed under this public-private project, the land will be provided by LDA whereas architectural design, financing, construction and marketing will be managed by private partners. The profit will be shared between private partners and LDA at a set ratio.
Construction Plan & Completion
LDA has received tenders from contractors who took part in bidding process and winner will be announced by the end of October 2017. The construction work will start soon after and the basements are completed by upcoming January. Following strict deadlines, first ten floors are scheduled to be completed by October 2018, while the whole Twin Tower would be ready after interior finishing somewhere after mid 2019.
For any questions about the project, please contact UPN.