Why the Property Prices are High in Capital Smart City Islamabad?
by UPN
April 20, 2021
0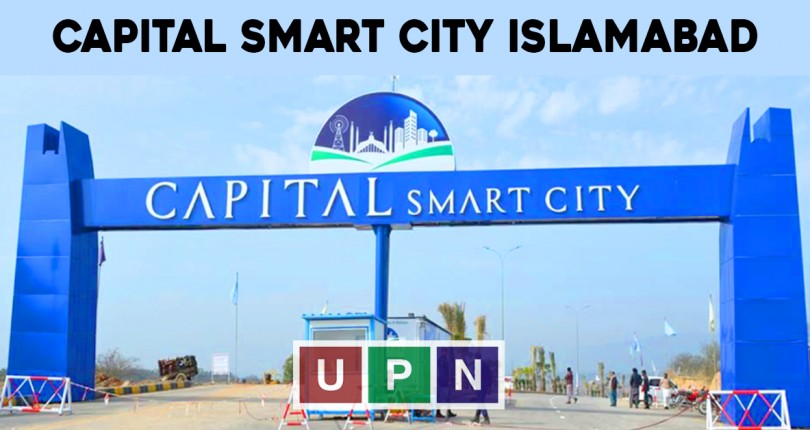 Capital Smart City is the first smart city project in Pakistan. It's a venture by the two well-known names of Pakistan real estate, HRL and FDH. Launched a couple of years ago, it's a rapidly developing society. Featuring many blocks, it offers a wide range of properties such as residential and commercial plots, apartments and villas. Most of these options are available with flexible payment plans of 3 years, 4 years and 5 years. Despite so many attractions and appealing features, we have received several queries asking, "Why are property prices high?"
Yes, many buyers and investors are worried because of the high property prices in Capital Smart City compared to other societies. Today in this latest blog, we share some valid reasons behind the high prices of properties in Capital Smart City Islamabad. Please keep on reading to know more:
Largest Land Owner in the Region
Capital Smart City is the only first and maybe the last housing society in the region with the largest land. Its developers have already acquired 50,000 Kanal of land for the appealing development of this project. The estimated cost of the societies land is more than twenty-five hundred crores. Undoubtedly, it's a project developing to be delivered, the standard is high, and that's why the prices.
High Standards of Development and Development Cost
Capital Smart City is a top-class residential venture having unmatchable standards of development. It is developing as per the international standards of development with no compromise on quality. For example, the 30 days development cost of Capital Smart City is around 100 crores. It is much more than the amount used by other projects. Additionally, the development cost in this region is already high because it is a hilly area. The developers of this society are using large capitals because they have to deliver a high standard project in Islamabad.
Capital Smart City Interchange
It's the only society in Islamabad that is building its own interchange on the motorway. Yes, its construction plan is finalized, and the development work will start after acquiring NOC. The development of this interchange will surely benefit the buyers, its residents. The ease of access is another major reason why property prices in Capital Smart City are high.
33% Land is Reserved for Green Areas
Sound unbelievable? But it's true! Capital Smart City is the only society in Islamabad where 33% of the total land is reserve for green areas. This land will be developed with lush green parks, golf courses, lakes and appealing landscapes. All these areas will benefit the residents of this project.
Smart Waste Management System
Being the smart city in Islamabad, the society has introduced Pakistan's first smart waste management system. It's a unique development that will help in maintaining the clean environment of society. It's an expensive project where a single unit cost is more than 7 crores. Here Capital Smart City will install these units in every block. The introduction of all these smart facilities and features is another reason behind the high prices of the property.
Not only these but there are several unique developments and attractions in Capital Smart City which differs this society from the others.
Please contact Universal Property Network  For More Information click here or visit our youtube channel further assistance