Affordable 1 Kanal Plots for Sale in Bahria Town Lahore
by UPN
June 5, 2021
0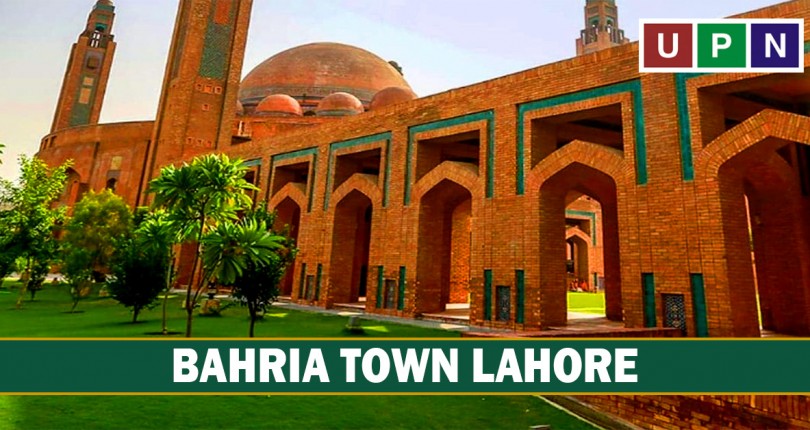 Bahria Town Lahore is a luxurious, gated community where the demand for 1 Kanal plots is very high. This society is no doubt offering a range of options available in 1 Kanal plots for sale. You can but these plots in Sector A, Sector B, Sector C, Sector D, Sector E and Sector F. All these sectors have several blocks where these 1 Kanal plots are available at different prices. However, the affordable plots of 1 Kanal residential, where we suggest buying, are available in EE Block Bahria Town Lahore.

It's a part of Sector D and also known as Multan Road Block. The residential plots of 1 Kanal in EE Block launched only a couple of months ago. Further details are:
1 Kanal Plots in Multan Road Block – EE Block
EE Block is one of the beautiful blocks of Sector D. It is located ideally and easily accessible from Canal Road and Multan Road. It features a beautiful main boulevard that links Canal Road with Multan Road Lahore. This block is completely developed and having all the facilities available, including nearby commercials, parks, and hospital facilities.
This block offers the standard plots of 1 Kanal are affordable prices. The new deal of these plots is launch in installments. But currently, only two installments are remaining. The launching prices of plots is 1.05 crores. However, the latest prices are 1.15 crores to 1.30 crores. Prices are increase within two, three months of launch. But still, these plots have huge potential.
Buying in Bahria Town' Affordable 1 Kanal Plots
These affordable plots of 1 Kanal are beautiful for residence. Plots are not so deep; these are standard size plots to construct your dream home. Plots are available with plot numbers, and possession is also available. At the same time, we suggest buying these plots for investment return.
The new loop of Ring Road Lahore is soon going to connect Multan Road Lahore. After which, the worth of this block, along with the properties available in it, will increase. Prices are already increasing, so making the right time investment is very much important.
Other Properties for Sale in EE Block
EE Block Bahria Town Lahore also offers a limited number of 5 Marla commercial plots. These plots are ideal for constructing your commercial plaza and running a successful business. On the other hand, prices are also less than the same size plots available in Sector C and Sector D. The starting prices of 5 Marla commercials are 2.15 crores to 3 crores. Possession of the plots is available.
Both the residential and commercial plots available in Multan Road Block are good to buy. People with good holding power and investment in hand can confidently invest in EE Block of Bahria Town Lahore.
Contact us for further assistance.
Please contact Universal Property Network  For More Information click here or visit our youtube channel further assistance