Al Kabir Town Ali Block Balloting & Development Update
by UPN
March 9, 2018
0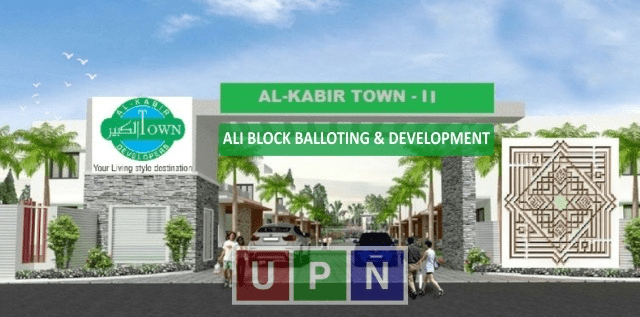 Al-Kabir Town brings exciting news for its customers who have been waiting for Ali Block balloting. The development work in the same block is going to start right after balloting which is quite encouraging for investors. Another update regarding E- Block, Phase 2 has surfaced that management has once again extended deadline of its open forms submission. It's all happening in quick succession as Al-Kabir Town Phase 2 is undertaking rapid development since activities started here some time ago.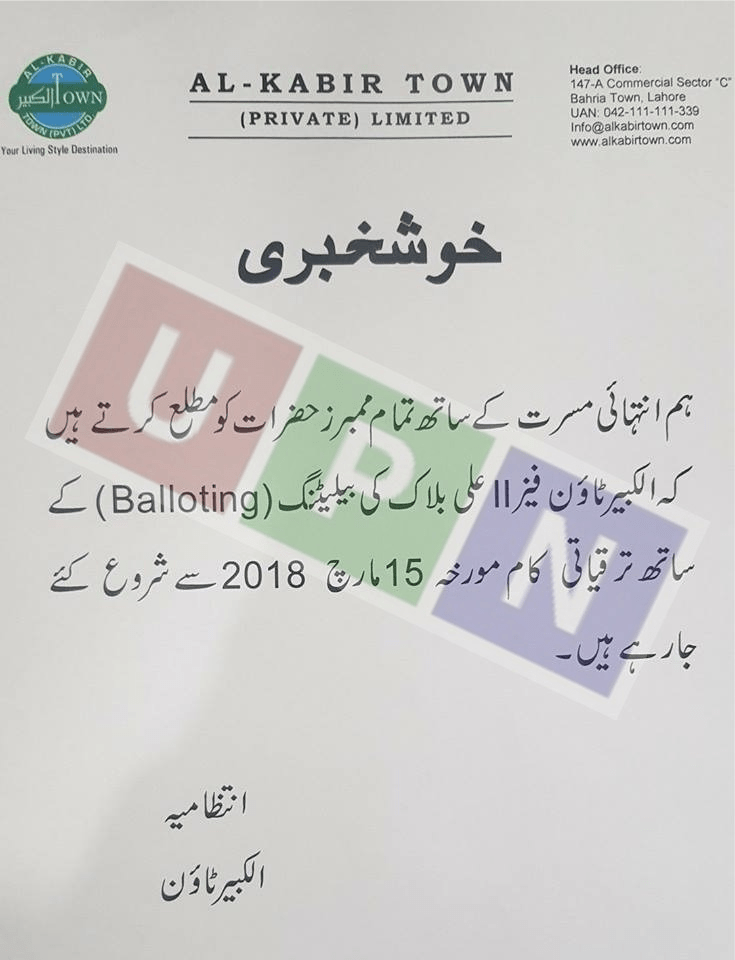 Al Kabir Town management has officially informed all its members and concerned stake holders about Ali Block balloting date through a public notice.  The balloting of Ali Block is taking place on Thursday 15th March, 2018 and development will start there from the same date. At present, no other detail about venue and eligibility criteria for balloting has been provided.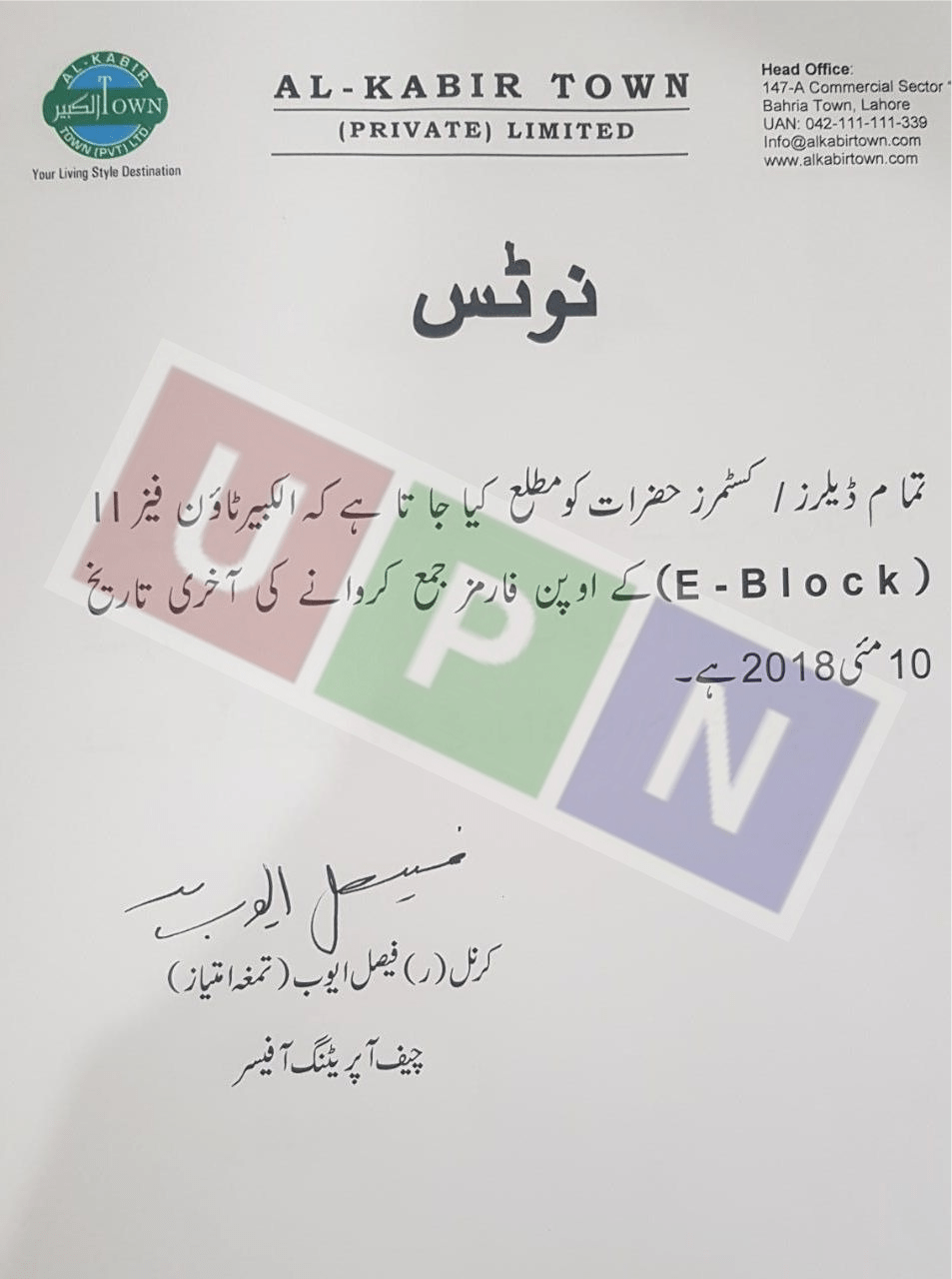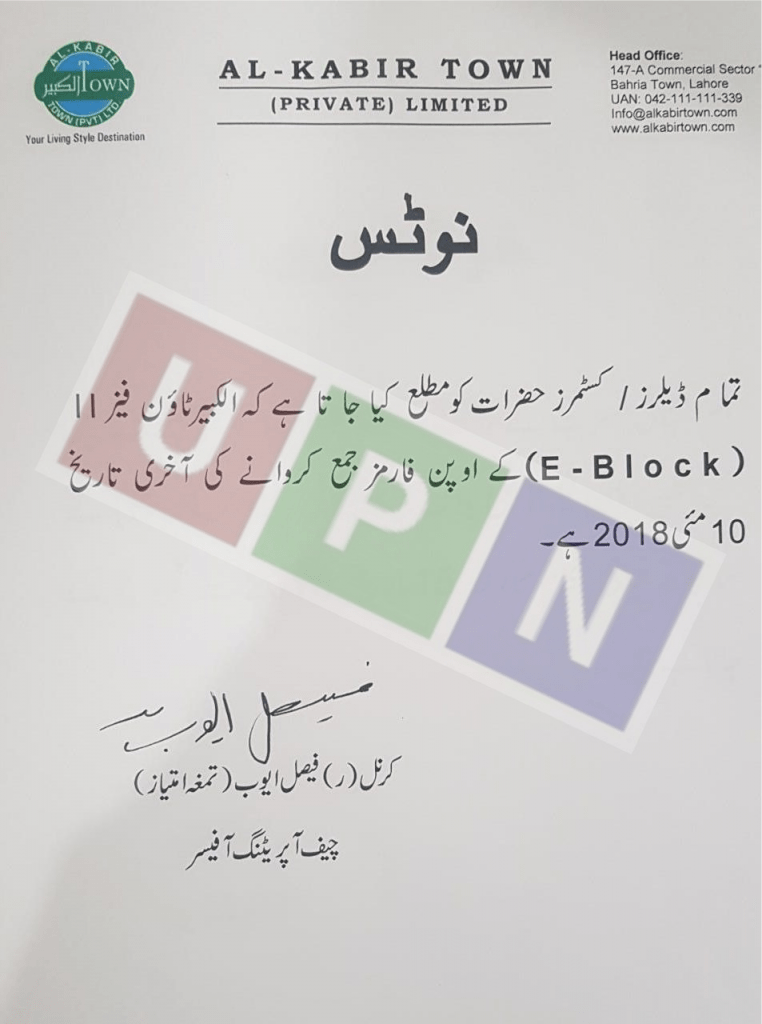 In a separate public notice, Al-Kabir Town administration has extended deadline for open forms submission of E-Block for the third time. Now plenty of time has been given to all dealers and clients for this purpose as last date has been extended from 10th March to 10th May, 2018. First, it was 24th February 2018, and then a relaxation of a couple of weeks given to all concerned and now two months duration is available to get it done.
The development in E Block is already underway at steady pace and now Ali Block development will pace up the activities in the entire Phase 2. It will have a huge impact on the market situation of both blocks and will increase demand/prices of plots here in future. Among other opportunities, booking of 2-Bed apartment in Al-Kabir Town Phase 1 is underway which are available at 5 year easy installment plan.
For more updates and information, please keep visiting Universal Property Network (UPN).