Al-Kabir Town E Block Form Submission Deadline Extension & Adjustment
by UPN
March 2, 2018
0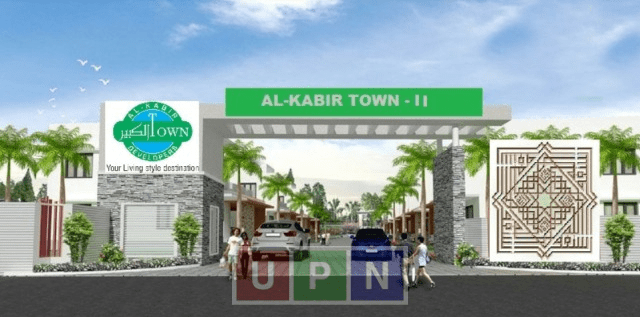 The last date of submission of open forms of Al Kabir Town Phase 2 blocks A, B, C, and D was fixed 25th February which is over now. The next turn is of E Block for submission of forms and the administration has announced a new deadline in this regard. Earlier it was 24th February, but now a couple of weeks' relaxation has been given for the last time. All dealers and clients have also been informed through a public notice which was uploaded on its official website and facebook page.
Al Kabir Town E Block – New Deadline for Submitting Open Forms
By this public notice, Al Kabir Town management has directed all concerned (clients and dealers) to submit their open forms of E- Block not later than 10th March, 2018. This is last and final deadline which won't be extended further. No open form of E Block will be accepted after the given deadline and all open forms will be blocked after 10th March which won't be restored in any case.
Procedure of Submission & Adjustment of Two Registration Forms
Al Kabir Town administration has also mentioned the procedure and prerequisite of submitting E-Block open forms. As per this notice, these forms will be accepted along with two installments in cash payment only. Moreover, the option of adjustment of two registration forms against one open form of E Block is also available upon customer/applicants' choice.
Al-Kabir Town E Block Development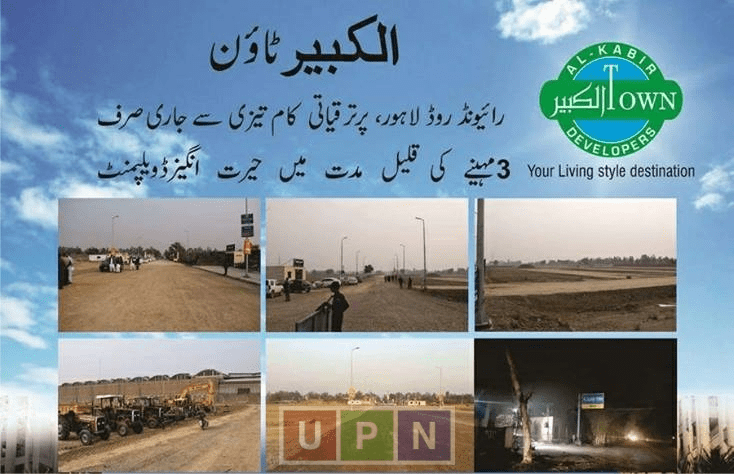 Al Kabir Town Phase 2 development started a couple of some three months ago and now it is picking up pace. Initially, Usman Block was in the focus but now development activities have been started in E Block as well. The development on Main Boulevard is in progress steadily but it will take a bit time to bring the plots on ground as the work is in initial stage currently.
Al Kabir Town 2-Bed Apartment New Booking in Process
Recently launched new deal of 2-bed apartments in Al-Kabir Town Phase 1 is in process now. These apartments are available at 5 year easy installment plan.
For more information and latest updates of realty sector, please keep visiting Universal Property Network (UPN).