Al-Raziq Garden Low Budget Plots on Installments
by UPN
December 22, 2021
0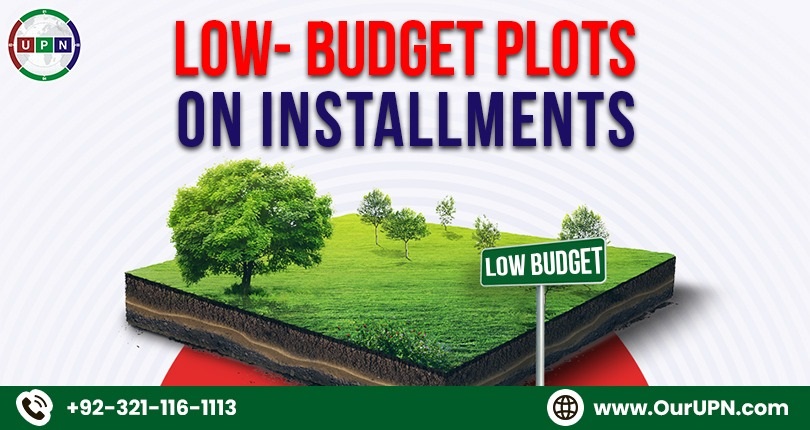 Al Raziq Garden Lahore is LDA Approved beautiful housing society offering properties that perfectly fulfil people's residential and investment needs. This society has the best residential and commercial plots. for sale comes with a number of amenities. It is LDA approved project designed and developed by Al Raziq Developers. Planned with excellence, this society is offering excellent options for the people in search of low budget plots on installments.
Have prime location near Faizpur Interchange; this society also provides plots on full cash. But these plots may not appeal to you as you are in search of something affordable and on installments. Featuring strategic location, mind-blowing town planning, and the lowest property rates, this society is an ideal option to consider. Following are the further details:
Al-Raziq Garden Lahore Project Plan
Al-Raiziq Garden is a master-planned housing society covering a large area. This project features all the latest attractions and modern developments, essential to term a project, a modern housing society. This society has the following blocks:
A Block
B Block
C Block
D Block
E Block
All these blocks are properly developed and feature good construction. More than 500 houses can be seen ready on the site. Also, a large number of families are living there happily. At the same time, some of these houses are available for sale, providing people with immediately shift opportunities.
Further describing this society, it offers low budget plots on installments. But one thing important to add is that the planning to the designing and development, everything in this society is amazing. Its developers are using the latest technologies and working on modern trends. The infrastructure of this society is also appealing. Roads are properly carpeted, while the road infrastructure is also graceful.
There are proper Sui Gas connections, electricity and other facilities. The sewerage pipelines, clean water provision, commercial shops and everything is outstanding. In simple words, the latest facilities from basic to advanced are closely available, making this place ready to live in.
Plots for Sale in Al-Raziq Garden Lahore
Al-Raziq Garden offers you different sizes of residential plots for sale. These plots are thoughtfully planned so that one can choose as per his requirements. These plots are perfect to build the home of your dreams as well as can invest in futuristic returns. We are sure that such investment in a developed society with LDA approval will prove highly profitable for you. The rates of property are increasing day by day. So, this is the right time to buy the low budget plots on installments in Lahore.
The sizes of residential plots in Al-Raziq Garden Lahore are:
3 Marla
5 Marla
8 Marla
9 Marla
10 Marla
12 Marla
16 Marla
1 Kanal
20 Marla
However, the new deal of plots is also launched there, offering the following sizes of plots:
3 Marla Residential Plots
5 Marla Residential Plots
Small Size Commercial Plots
The prices of plots depend on the location, its surroundings and the development in the area. Moreover, the access to facilities and population also affects a lot. However, everything in this society is planned perfectly, indicating high returns in the coming years.
Location of Al-Raziq Garden Lahore
This beautiful society is located in Lahore's prime spot.  Al Raziq Garden Lahore location is Main Sharaqpur Road near to Faizpur Interchange. This location has already become a top option for profitable investment in modern housing and commercial projects. Al Raziq Garden is opposite Al Noor Orchard Lahore.
Moreover, it is on few minutes' drive from Al Jalil Garden. This society is also close to Sheikhupura City and easily accessible from the Shell Petrol Pump located on Main GT Road.
Some other accesses to this beautiful society are:
It is 5 minutes drive from Lahore-Islamabad Motorway, Faizpur Interchange, and Lahore- Karachi Motorway.
15 minutes drive from Lahore Civil Court
10 minutes drive from Shahdara
Low Budget Plots on Installments
Al-Raziq Garden prices and payment plans both are attractive and easy. Its developers have smartly introduced the best payment plan providing ease of investment to everyone. Al-Raziq Garden plots for sale come with different options of installments. However, the latest deal of plots is available with 48 months convenient plan. This new deal is offering different size plots for buyers and investors looking for something ideal to invest in.
The residential plots of 3 Marla Al Raziq Garden Lahore are available at economical prices of 17.25 lacs. The payment plan of these low budget plots on installments spans over 48 monthly installments.  Booking starts with 3.45 lacs only.
The residential plots of 5 Marla Al Raziq Garden Lahore are available at economical prices of 27.50 lacs. The payment plan of these low budget plots on installments spans over 48 monthly installments. Therefore, booking starts with 5.50 lacs only.
Moreover, the commercial plots will cost 25 lacs only. These plots are reasonable in price and also come with a convenient payment plan of 4 years.
You will be charged 5% extra for corner or park facing plots. And 10% discount will be given on paying lump sum amount at the time of booking.
Size
3 Marla
5 Mrla
Commercial Plots
Down Payment
345,000
550,000
500,000
Installments (48 Monthly)
13, 500
PKR
17,500 PKR
20,000 PKR
Half – Yearly 08
91,500 PKR
170,000 PKR
130,000 PKR
Development Charges
–
–
–
Total
1,725,000 PKR
2,750,000 PKR
2,500,000 PKR
Significant Features
Al-Raziq Garden Lahore is offering possession of plots before the first installment. Yes, you can easily book your plot with a down payment and will get the possession before starting paying the installment. So, do buy these plots without getting worried or waiting for possession so long.
Why You Should Invest?
Reasonable Prices
This society is offering residential plots + commercials at budget-friendly rates. The plots prices are so reasonable that one with monthly salary can book them on easy installments.
Ideal Location
Al Raziq Garden Lahore is located ideally in the proximity of modern housing projects and have easy access from multiple routes.
Possession on Down Payment
One of the most significant features of this project is the availability of plots with possession. Yes, not only the installments option but the availability with possession is adding charm to it.
Neat and Safe Environment
This society is developed in a neat and clean environment making it a perfect place to live in Lahore.
Modern Facilities
Everyone desire to enjoy latest facilities and features, so Al-Raziq Garden Lahore is offering that all in affordable rates. Here you can enjoy all the amenities of your desires without paying huge.
Overall, the low budget plots on installments in this society are perfect for safe and profitable investment in Lahore.
Please contact Universal Property Network For More Information click here or visit our youtube channel further assistance