Ali Block Bahria Town Karachi – Plots, Villas, and Commercials for Sale
by UPN
May 1, 2021
0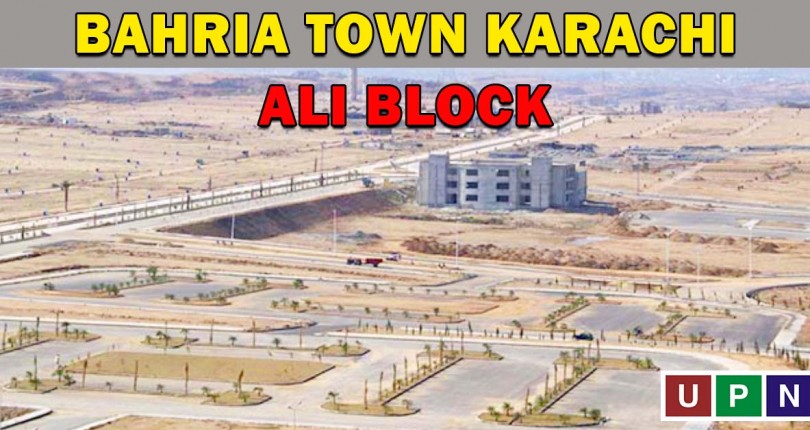 Ali Block, also known as the heart of Bahria Town Karachi, is offering you the most attractive plots, villas, and commercials. Also named Precinct 12, it's a well-developed and well-populated precinct of Bahria Town where the demand for properties is very high. Located ideally in the proximity of Grand Jamia Mosque and on main Jinnah Avenue, it is easily accessible.
Ali Block offers residential plots that are available in several sizes. Offering you the constructed villas on installments and the commercial plots launched recently. The details for these properties are:
Ali Block Residential Plots
Precinct 12 Ali Block offers residential plots in the sizes of 125 sq yards and 250 sq yards. These plots are fully on-ground, and possession is available. More than 2000 houses are constructed on them, and families are residing there.
The latest prices for 125 sq yards plots of Ali Block are ranging between 40 lacs to 60 lacs. Similarly, it also offers 250 sq yards plots in the price range of 50 lacs to 75 lacs. Prices for the plots are different as per location and nearby attractions.
Ali Block Villas on Installments
Precinct 12 was previously popular for residential plots only. However, now it is catching the attention of investors for offering villas in installments. Private builders offer these villas. Most of these villas are ready while many are developing. Both the constructed and under-construction villas are available in installments.
Most importantly, these constructed villas can be purchased with customized payment plans. The current prices for these villas for sale in Ali Block are ranging between 1.30 crores to 1.80 crores. The prices for the villas are different because of their style and material used.
Ali Block Commercial Plots
These are the newly launched commercial plots available in Ali Block. Located in the surroundings of constructed houses, these are the best and reasonable price commercials to invest in. Available in the size of 125 sq yards, the launching prices of Ali Block commercials is 2.50 crores. You can book your plot with a down payment of 1 crore and the remaining in four equal quarterly installments.
Buying in these plots is recommended as Bahria Town allows the construction of mix-used ventures on them. Prices are affordable, and the ease of installments are making them the right commercial property.
Conclusion
All the properties for sale in Ali Block are good to invest in. Undoubtedly, Ali Block is the best block of Bahria Town Karachi with maximum construction. You can buy a plot to construct, choose constructed villa to shift there without waiting for anything else or invest in excellent commercials.
So, if you want to invest in any of the above-mentioned properties, contact us!
Please contact Universal Property Network  For More Information click here or visit our youtube channel further assistance