Precinct 27 Villas and Plots – Updated Details of 2021
by UPN
April 30, 2021
0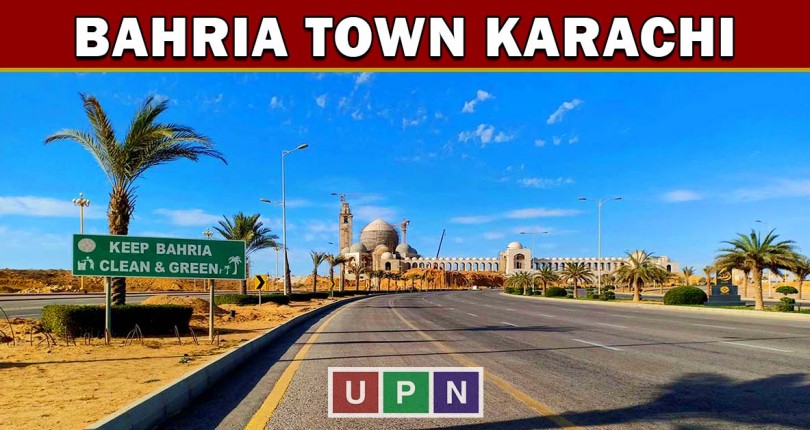 Precinct 27 Villas and plots are among the best properties of Bahria Town Karachi. It is one of the beautiful and well-developed precincts of this society. It is featuring the luxury villas and residential plots that come along with heart-winning facilities. Located at a distance of 6 -7 KM from the main gate, this precinct has become a well-inhabited area. Enjoying prime location at a short distance from the main attractions of Bahria Town, Precinct 27 properties for sale are good enough to reside and invest.
Here are the details:
Precinct 27 Villas – Development and Prices
The villas for sale in Precinct 27 come in the size of 235 sq yards. These villas are thoughtfully planned to provide you with a luxurious and comfortable living experience. Designed as per the high-standards living of Bahria Town Karachi, Precinct 27 Villas are exceptional to choose from.
The development work for the 235 Sq Yards Villas is complete. Only a few numbers of villas are available in the grey structure. Precinct 27 Villas that are facing main Jinnah Avenue are almost 50% occupied. Families live comfortably there while all the basic facilities like electricity, water, and security are provided to them. The ready to move, with key villas, is between 1.60 lacs to 1.65 lacs.
Similarly, some villas are at the back or a distance of 1.5 KM from Jinnah Avenue. These villas are also well-developed and inhabited. Around 10 to 12 families are living there. The prices for these villas are ranging between 1.35 crores to 1.40 crores.
On the other hand, Precinct 27 Villas developing and in grey structure will cost you around 1.30 crores.
Precinct 27 Plots for Sale
The plots of 125 sq yards are available for sale in Precinct 27. These plots are on-ground, and possession is available. The latest prices of the ideally located plots are starting from 38 lacs to 50 lacs. Moreover, the plots at the back will cost you around 21 lacs to 25 lacs.
Similarly, there are some plots with paid utility and possession charges. These plots are available in the price bracket of 36 lacs.
The construction of houses on these plots is starting so far. Currently, there are around 12 under-construction houses on 125 sq yards plots.
Reasonable Prices and Recommended Investment
The prices for the plots and villas in Precinct 27 are affordable. A beautifully constructed villa is available in a reasonable price range. Similarly, the 125 sq yards plots are available at budget-friendly rates. Buying in the Precinct 27 Villas, as well as in plots, is beneficial. We suggest buying in them because these properties can provide you with a good return on investment.
Moreover, the property rates in Bahria Town Karachi are increasing day by day. So, this is the right time to make a smart and profitable investment.
Contact us today and choose your desired property in Precinct 27 after the detailed investment analysis!
Please contact Universal Property Network  For More Information click here or visit our youtube channel further assistance